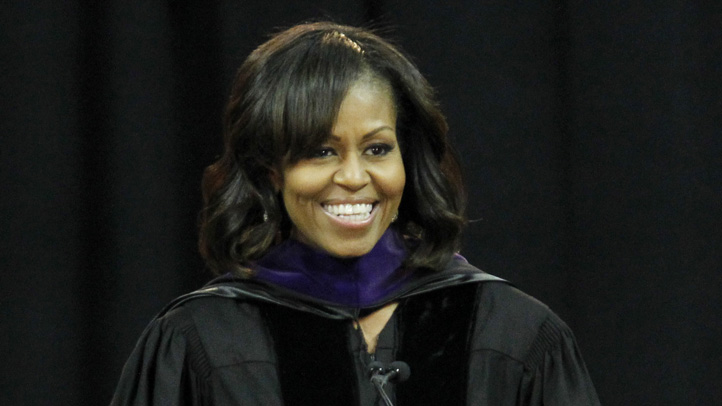 Chicago Public Schools' budget woes are hitting Michelle Obama's high school alma mater.

Beginning next year, students at Whitney Young Magnet High School may have to pay $500 if they want to take a seventh period class. The school might also have to lay off some employees.

According to a letter sent to parents, the school is looking into the legalities of charging students who want to take a seventh class. It's apparently a way to "buy back" teachers that could be let go as part of $1.1 million in budget cuts.

Earlier this week the local school council rejected the new budget from CPS chief Barbara Byrd-Bennett, and in the letter to parents, Principal Joyce Kenner reportedly said the budget doesn't allow the school to maintain its standard of excellence. Besides the first lady, Whitney Young's alumni include movie directors, composers, professional sports starts and playwrights.

Kenner says budget cuts mean eliminating the Writing Center, reducing the number of languages taught at the school, cutting ACT Prep classes and reducing the number of electives in non-core subjects.

Earlier this month, more than 850 Chicago Public Schools teachers and staffers were laid off at closing and turnaround schools. Up to 420 teachers from closing schools received pink slips, along with 110 teacher assistants and 133 bus aides and part-time seasonal employees.

On Wednesday more than two dozen Track E schools closed for good. The Board of Education voted to close 50 schools.