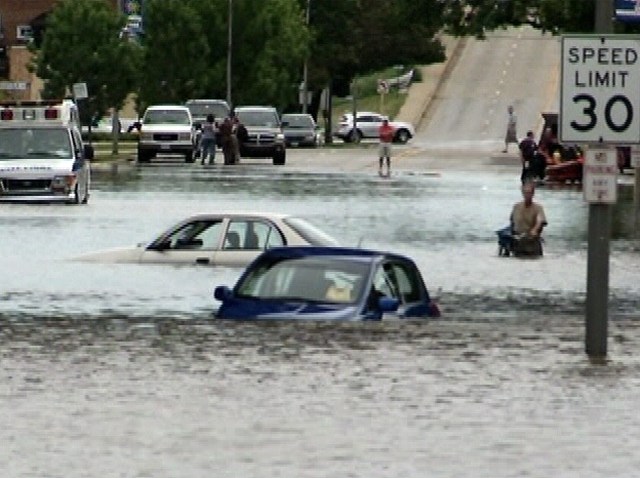 Send Us Your Weather Photos | Check Current Weather | Interactive Radar
Various flood warnings continue for many counties as continued rain is expected for the overnight hours and all day Wednesday.

A Flash Flood Watch for the NBC Chicago viewing area begins at 1 a.m. Wednesday and lasts through Thursday morning.
The National Weather Service warns against driving through flooded areas on roads and highways.
"More than half of flood deaths occur in vehicles," the service reports. "Two feet of east moving fast moving water can sweep vehicles -- even a pickup or SUV -- off the road and ito a flood swollen stream. Turn around, don't drown."
Widespread thunderstorms dumped between one to three inches of rain overnight and more is coming, meterologists predict. The deluge could lead to wet basements and hazardous roads in Lake, Will, Kendall, DuPage, Kane and Southern Cook counties.
Viaduct flooding has already been reported in some south side neighborhoods.
At 5 p.m. Tuesday, Oswego had seen 4.84" of rain and Tinley Park had received 2.80". There was 2.8" in Lockport, 2.64" in Orland Hills and 4.05" in Plainfield.
This latest bout of precipitation comes just one day after Senator Dick Durbin toured the state's washed-out areas, which were drenched by floods last month.
Durbin met Monday with the mayors of nine of the hardest hit suburbs and emergency management officials. They are trying to expedite the process of applying for federal aid.