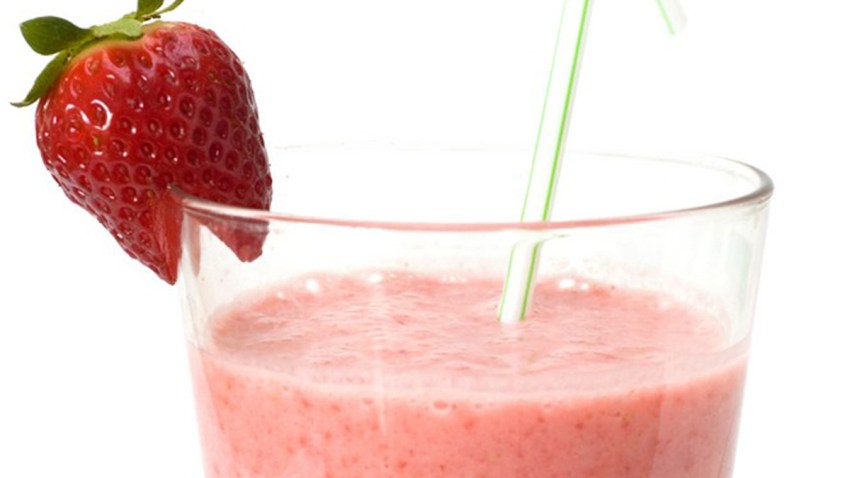 I'm a smoothie fanatic. It happened a few years ago when I was browsing food blogs and came across a "Green Monster Smoothie" recipe (similar to the Green Smoothie Base recipe below).

I quickly learned that smoothies are the perfect way to pack in extra nutrients for breakfast, for pre-run fuel or as a recovery drink.

But before you jump headfirst into the smoothie world, remember these four smoothie rules:
Use a liquid base. Any milk or milk substitute will work in a smoothie recipe. I'm partial to unsweetened original almond milk. Add one cup for a single serving smoothie. Use less liquid if you like your smoothies thicker (with a milkshake consistency, for example).
Add your greens. Add spinach or kale to smoothies to up the healthy factor and pack more greens into your diet. Both greens blend into the other smoothie flavors and you can't taste a thing. Curly kale is my favorite type to use, with the stems removed.
Use a powerful blender. Make sure you have a blender that can handle ice or frozen fruit. I use the "process" and "chop" speeds the most often, for 20-30 seconds each. When blending an ingredient like curly kale, make sure to utilize the "process" or equivalent speed on the blender a bit longer than usual. Kale is more "woody" than spinach and needs extra blending power.
Experiment with extras. Using frozen fruit and yogurt makes smoothies extra creamy and ice cold. I add unsweetened/raw almond butter, peanut butter, or peanut butter powder (such as PB2) when I'm in the mood for a heartier smoothie. Other extras I like to add include pitted dates, chia seeds, and protein powder.
Celia's Five Favorite Smoothie Recipes
Each recipe makes one 12 ounce smoothie, or two smaller smoothies to share. You can easily mix up ingredients using the rules above to create many different flavor combinations. Happy sipping!
Green Smoothie Base
1 banana 2 handfuls spinach
3/4 cup almond milk
1/4 cup plain yogurt
1 Tablespoon peanut butter
3/4 cup ice
Tropical Green Smoothie
1 cup coconut water
1 cup frozen mango chunks
2 handfuls curly kale (no stems)
1/4 cup plain yogurt
Banana Chocolate Protein Smoothie
1 banana
1 scoop chocolate protein powder
1 cup almond milk
2 handfuls spinach
1/4 cup plain yogurt
PB&J Smoothie
1/2 cup frozen blueberries
1 banana
1 tablespoon peanut or almond butter
2 handfuls spinach
1 cup almond milk
Strawberry Banana Smoothie
1 cup frozen strawberries
1 cup almond milk
1 banana
1/4 cup plain yogurt