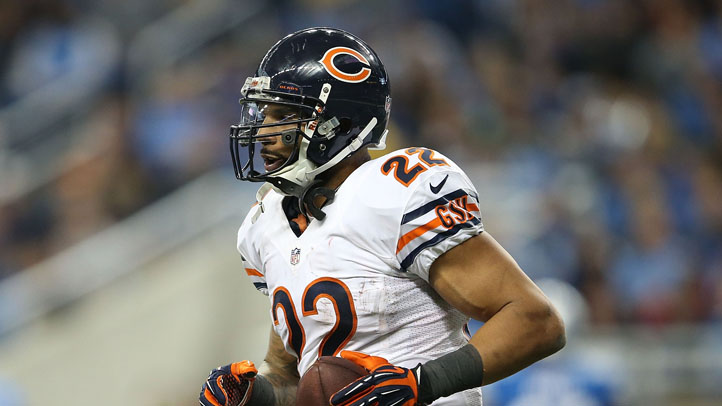 The Bears managed a 26-24 win in Detroit by the skin of their teeth. What were the biggest moments of the game?
Jay Cutler fumbles away a good start: Usually, the Bears offense starts slow, but today, Cutler hit Alshon Jeffery for a 55-yard catch on Chicago's very first offensive lay. Unfortunately, a penalty followed by a Cutler fumble ended any shot the Bears had at getting in the end zone.

The Lions Were Peppered: The key to the Bears win? Turnovers, and Julius Peppers came up with a huge one. He sacked Matthew Stafford, forced a fumble, recovered it and put the Bears on the Detroit 10-yard line, which led to a Matt Forte touchdown. Is there anything Peppers can't do?

Tim Jennings'ed, too: Barring a huge game out of Patrick Peterson in Arizona, Jennings locked up the league's interception crown with his ninth pick of the season. He went from being benched last season to the Pro Bowl.

Couldn't be easy, right? The Bears held Calvin Johnson, who broke the single-season receiving yardage record, to just 72 yards. Mikel LeShoure had just 57 on the ground. They forced four turnovers, but still, the Lions were in this game. Two touchdown passes in the second half after long, impressive drives put the game too close for comfort.

Cutty slides in bounds: But Cutty pulled out some smart football to ice the win and the chance to get in the playoffs. With 3:28 left in the game, Cutler ran for a 19-yard gain, then remembered to slide in bounds to keep the clock running.
Copyright FREEL - NBC Local Media