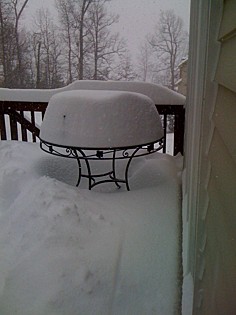 Illinois residents are an active bunch, according to the number crunchers at Fitbit.
The activity tracking company ranked Illinois the seventh most active state in the summertime based on the average step count per Fitbit-using resident. During the summer when the average temperature for the state is 71 degrees, Illinoisans take approximately 8,456 steps.
The data changes during the winter season when the average temperature across the state drops to 31 degrees. Illinois manages to hang on to a top-10 ranking in spite of the cold, however, coming in at No. 10 with an average of 7,410 steps per person.
The No. 1 state for both summer and winter is New York, according to the Fitbit data.
Weather was one indicator of how many steps people take in a given state. For example, like Illinois, many northern states drop to a lower ranking in the winter when temperatures plunge.
In the south, many states' residents take fewer steps in the summer when temperatures soar to sometimes unbearable highs. For example, Florida comes in at No. 18 for most steps taken during the winter, but in the summer the state comes in dead last.
Although weather is an important factor, the data showed that other factors actually mattered more. Walkability and urban density played the biggest roles in the results, Fitbit said. This is why states with large walkable cities, like New York, Boston, D.C. and Chicago, ranked near the top of the list.