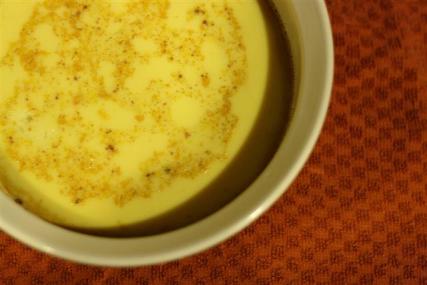 When the Chicago Blackhawks passed the 10:00 mark in the second period of Sunday's game against the Vancouver Canucks, they officially hit the quarter pole of their 2014-15 season. Over their first 21 games, the Blackhawks have seen their fair share of ups and downs, with injuries, offensive struggles, and solid play from youngsters dominating the headlines so far this season.
Over the next few days, we'll be taking a look at where the Blackhawks are a quarter of the way through the season, and today's question is a simple one: who is the team's MVP so far?
Here are our nominees (and feel free to add your own if you feel another player is deserving of consideration):
Corey Crawford
Even though he missed several games due to injury, Crawford has had a really nice season so far for the Blackhawks. His 9-5-1 record may not be spectacular, but his 1.98 GAA and .926 save percentage in the first season of his new 6-year contract with the Blackhawks are certainly good enough to get the job done.
What's perhaps been more impressive with Crawford this year has been his consistency night in and night out. He hasn't allowed more than 3 goals in a game this season, and even on nights when he makes occasional mistakes (his rebound goal allowed to Radim Vrbata against the Canucks Sunday wasn't good), he still makes some incredible saves, like the glove save on a deflection during that same game.
Niklas Hjalmarsson
Hjalmarsson's body takes a beating throughout the season, as his penchant for shot-blocking comes at a heavy price. Despite that, he hasn't missed a game yet this year, and even as Johnny Oduya has dealt with some consistency issues on the second pairing, Hjalmarsson has continued to play consistently well at both ends of the ice.
Patrick Kane
Kane's October was nothing to write home about, but ever since he was linked up with Kris Versteeg and Brad Richards, his production has really begun to go up. Over the past 5 games, Kane has 4 goals and 4 assists, and he has racked up 14 shots on goal during that span.
What's been just as notable this season from Kane has been his defensive ability. Not known as a player who is going to forecheck like Jonathan Toews and Marian Hossa, Kane has done well in that area so far.
"Playing with good players, you learn a little bit more," he told Mark Lazerus of the Chicago Sun-Times. "I think my defense has improved pretty much every year since I came in the league – that's one of the things you try to pride yourself on, getting the puck back and [creating] some offense off it."
Jonathan Toews
Tied with Kane for the team lead in points, Toews too has had to deal with some rotating linemates with Patrick Sharp's injury earlier in the year, and he still is doing all of the little things on defense and special teams that make him so important to the team.
Even without Sharp for a good chunk of the month, Toews has still maintained a nearly point per game pace, with 5 goals and 5 assists so far in November. Playing with Marian Hossa and Brandon Saad has helped the team's captain out, and they are being looked to as a shutdown group on defense in addition to their offensive exploits.
And the Winner Is…..
It is a really tough decision with several players making such a big impact, but we're narrowly going with Crawford. Even while the team was struggling to score goals earlier in the season, Crawford was helping to keep them in games, and he's been game to do just about anything asked of him. He had to play both games over the weekend against Edmonton and Vancouver after Antti Raanta fell ill, and he did a really nice job despite the 1-1 record he put up.
Kane and Toews were both really close to usurping Crawford's crown, but Kane's early-season inconsistency hurt his candidacy, and we'd like to see a bit more production from Toews on the power play in the second quarter of the season.