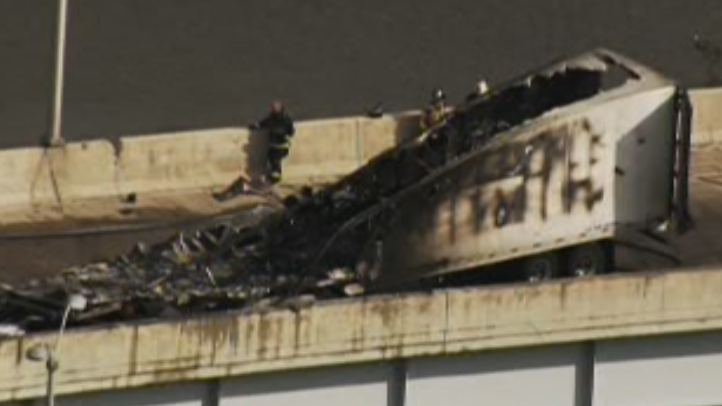 Emergency crews were working Friday afternoon to clean up the debris from a semi-truck that caught fire on the Stevenson expressway.
The semi-truck caught fire while driving on the exit ramp of inbound Interstate 55 towards Interstate 355 in Bolingbrook, according to Illinois State Police.

The truck was empty and no injuries were reported, state police said.
The exit ramp remained closed at 4:50 p.m. while crews continued to clean up the debris, but other lanes were open, said state police.