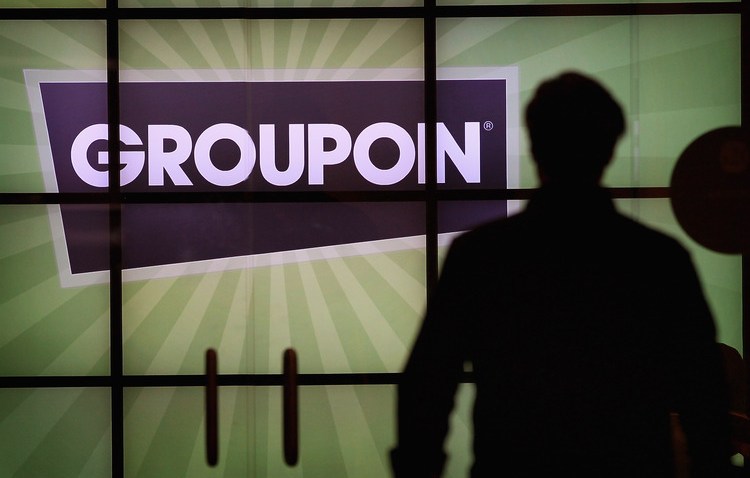 Remember how Groupon's earnings report came out, its stock started to rebound and confidence in the company seemed to be restored? Well, a Wall Street regulator is looking into that, according to a "person familiar with the matter" that the Wall Street Journal spoke to. A review by the Financial Industry Regulatory Authority is investigating "unusually heavy trading in shares of the online-coupon company in the run-up to its release of strong financial results."
FINRA is still deciding whether to refer this to the Securities and Exchange Commission, which already is not a fan of Groupon.
For what it's worth, Reuters is reporting that Groupon's founders will not be selling their shares after a trading lock-up expires on June 1. CEO Andrew Mason made that abundantly clear on a webcast of an investor meeting on Thursday. What's more, Clayton Moran, an analyst for Benchmark Co. told Reuters that it was "encouraging" to hear that a third of the shares won't be sold, and that the aforementioned volatile stock behavior might have more to do with the market than anything executives at the company say.
Whatever anyone says, Groupon's stock is at $11.74.
David Wolinsky is a freelance writer and a lifelong Chicagoan. In addition to currently serving as an interviewer-writer for Adult Swim, he's also a columnist for EGM. He was the Chicago city editor for The Onion A.V. Club where he provided in-depth daily coverage of this city's bustling arts/entertainment scene for half a decade. When not playing video games for work he's thinking of dashing out to Chicago Diner, Pizano's, or Yummy Yummy. His first career aspirations were to be a game-show host.