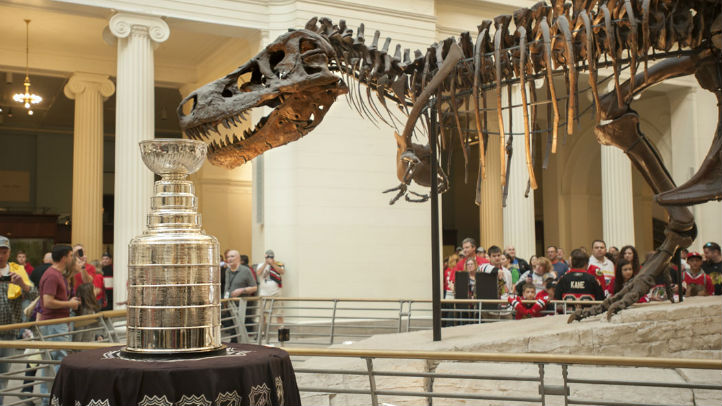 The Stanley Cup won't be in Chicago for much longer, but the Field Museum is offering a last-chance opportunity for fans to pose for photos with the exalted trophy.
On Wednesday, fans can take photographs with the Stanley Cup alongside SUE the T. rex for the price of basic admission to the museum ($18 for adults, $15 for students, $13 for children and $15 for seniors).
Fans will not be allowed to take their own selfies with the Cup, however. Instead a professional photographer hired by the museum will take the photos, which will be available free of cost in a password protected online gallery by Friday.
Wednesday will mark the Stanley Cup's second trip to the Field Museum. The first one happened in 2013 when the Blackhawks won the championship.
With the purchase of admission, fans can also stick around the museum to see exhibits as well. The Field Museum will be open from 9 a.m. to 10 p.m. on Wednesday.