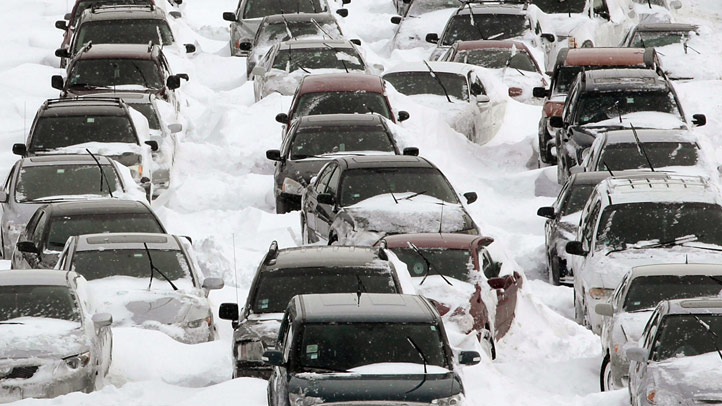 The Federal Emergency Management Agency (FEMA) has advised people in the Chicago area and around the Midwest to plan ahead for the possibility of severe winter weather.
"Most of us in the Midwest are familiar with severe winter weather, but you can never be too prepared," said Andrew Velasquez III, FEMA Region V Administrator, in a statement.
FEMA recommended that residents have an emergency supply kit at home and in the car in the event of power outages and icy or impassable roads.
The kit should include a three-day supply of food and water for each person, FEMA advised, along with a battery-powered or hand-crank radio, extra flashlights and batteries, and any items to meet any unique needs of your family.
FEMA also provided a link to a website which included a more comprehensive list of supplies you should have in your emergency kit.
The agency stressed that families should also have a communications plan, so members will know how to contact one another in the event of an emergency.
Preliminary national forecasts have predicted up to 58 inches of snow in the Chicago area. In October AccuWeather.com's long-range report predicted as much snow or more than during the Blizzard of 2011.

"People in Chicago are going to want to move after this winter," said long-range meteorologist Josh Nagelberg.

Cook County's Department of Homeland Security and Emergency Management this week announced it has ramped up plans to more efficiently handle the possible deluge.