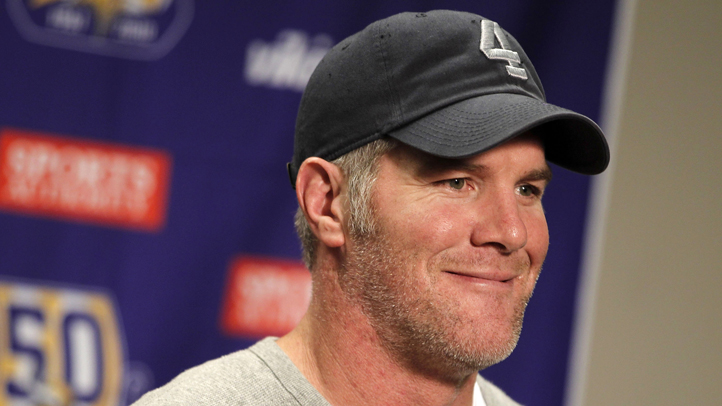 The Chicago Bears are in need of a quarterback. After Jay Cutler's injury, Caleb Hanie has floundered. In two games, he has six interceptions and a quarterback rating of 40.8. Though the Bears are currently in good position to lock up a wild card spot, they won't make the playoffs without a QB who can complete more than half of his passes.

The recently cut Donovan McNabb's name has floated, then today, ESPN Chicago reported that another recently retired quarterback would listen to the Bears pitch. That quarterback is not Marc Bulger or Kurt Warner, who have both played for Mike Martz. No, the QB who is ready to return to action is none other than ... Brett Favre.




Of course he wants to be back. The man loves attention, and what would get him more attention than playing the team he sliced and diced for so many years?

The worst part isn't that Brett Favre is just awful and that he does not belong in orange and navy. The worst part is that there is no guarantee he will do better. Before Corey Wootton sacked him into retirement, Favre was hardly the answer for the Vikings. He had 19 interceptions and was sacked 22 times. He hasn't played in nearly a year, and he knows nothing of the Bears playbook.

So let's not speak his name ever again. Let's remember him the way we last saw him on a football field: laying on the ground after Wootton sacked him.
Copyright FREEL - NBC Local Media