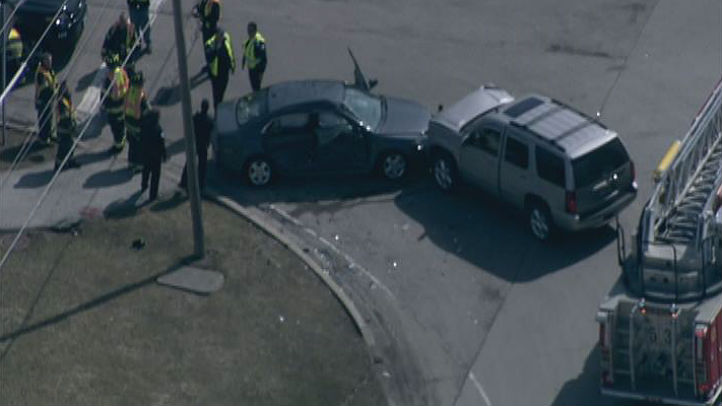 One person was killed and two others were injured Monday morning in a two-vehicle crash in Schaumburg, police said.

The crash happened just before 11 a.m. at Irving Park Road and Mitchell Boulevard, police said. The accident closed the intersection for hours.

An 82-year-old Schaumburg man was turning left onto northbound Mitchell when his Chevy Malibu was struck on the passenger side by a Chevy Tahoe traveling west on Irving Park Road, police said. The man's passenger, a 78-year woman, was pronounced dead at Alexian Brothers Medical Center in Elk Grove Village.

The man and the driver of the Tahoe, a 78-year-old Schaumburg man, were being treated for non-life threatening injuries, police said.

Schaumburg Police are investigating the accident with the Major Case Assistance Team.

The intersection was reopened to traffic at 4 p.m. No charges had been filed as of Monday afternoon.