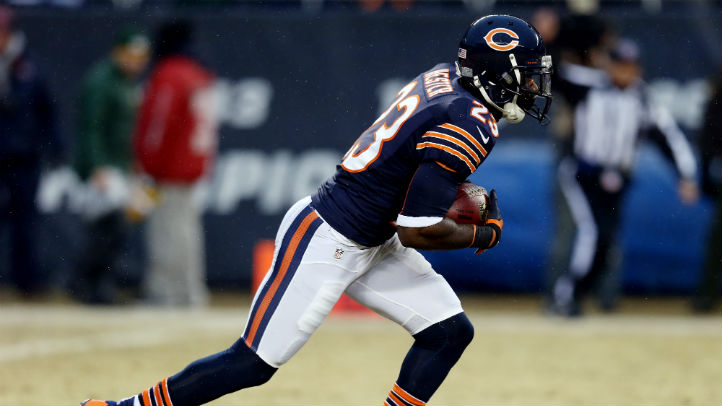 For Bears fans wanting a deeper look inside the team, your hopes that Chicago would appear on the HBO series "Hard Knocks" apparently have been dashed.
That's because the NFL revealed on Thursday that the Atlanta Falcons, not the Bears, will be this year's subject on the program.
With a young star quarterback in Matt Ryan and one of the top receiving tandems in the NFL in Julio Jones and Roddy White, the Falcons are loaded up with talent, and they could be an outside threat to contend for an NFC South title this season.
The Bears were one of eight teams that could have been compelled to appear on the program, but everyone from head coach Marc Trestman to GM Phil Emery hinted the team didn't want to be the featured club.

With a bevy of marketable stars like Martellus Bennett and Brandon Marshall, the Bears seemed to be a good fit for the show, but the desire for secrecy and avoiding the spotlight seems to have won out for the Bears.
Chicago fans won't be completely disappointed in the show, however. Devin Hester, who signed a four-year deal with the Falcons earlier this offseason, will likely be one of the stars of the program as he adjusts to playing in a new city. It will be fascinating to see what role the Falcons' coaching staff has envisioned for the man who the Bears removed from wide receiver situations last season.