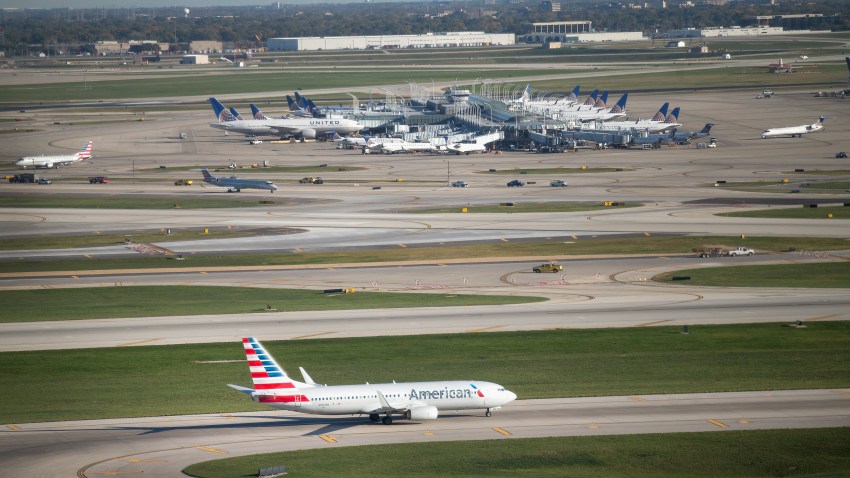 Significant delays were reported at Chicago's O'Hare International Airport Wednesday morning and afternoon after high winds prompted officials to stop using some of the airport's main runways, the Federal Aviation Administration reported.
Unusually high winds from the south caused strong cross winds at the airport during the morning hours, rendering two of three runways that are used for landing unusable, according to FAA spokesman Tony Molinaro.
This prompted serious delays for both arriving and departing flights during the morning hours but shortly after 11:30 a.m. all three runways were again being used, Molinaro said.
The winds picked up once again Wednesday afternoon, prompting officials to use only two runways at the airport, which caused another round of serious delays. All three runways were once again in use just before 5 p.m., officials said.
As of 4 p.m., more than 400 flights had been canceled due to the weather and delays of more than an hour were still reported at the airport, according to the Chicago Department of Aviation. Midway Airport did not report any delays or cancellations.