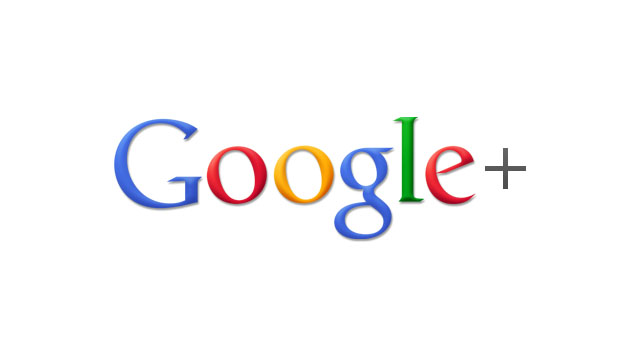 Just when you thought there was nothing else to learn about social media, Google+ entered the ring. As people continue to grapple with LinkedIn, Facebook and Twitter, Google+ has emerged as not just another entry, but one certainly worth studying.
Google+ is being integrated with Google's regular search, creating what is called Social Search. With this integration comes the need to rethink prospecting and customer engagement, a strategy supported by a presence on Google+. In our Internet-driven society, relevance is what heightens visibility and nets clicks and, let's face it folks, Google is the top search engine.
Existing social network orientation
Structurally, the platform resembles the other sites. But what Google, as a company, is able to do in this space is extraordinary. They are carefully scrutinizing how activities and outcomes play out on the other sites, monitoring the metrics, and then making adjustments on the fly.
Customized virtual communities
Of all the entire social networking features that Google+ boasts, its circles are arguably the greatest innovation. The ability to organize contacts into select classes or categories allows for advanced filtering of information. The connection mechanism, on which Google still needs to educate its users, is unique and powerful.
Expanded content marketing reach
Suddenly, a casual presence on a social networking site can morph into a prolific content marketing hub. The message-spreading, interactive potential of Google+ offers users new and unprecedented areas of access to other digital channels.
In a time-strapped, Internet-obsessed society, you might be feeling a tad overwhelmed by all the choices available. Although the jury is still out on Google+, the site is a viable contender in the social sphere and the requisite attention should be paid. At the core of its push is a national television advertising campaign and an ardent army of evangelists. One thing is for certain: it's not too early to think about a robust, gleaming Google
profile.
So how should you establish a presence on Google+?
Here a few quick and simple steps that will get you off to the best start. You can establish a business page here.
The crucial components to your new business page:
Keyword-rich title in your description. When you fill out your business name in your description, add a couple of keywords to your name.
Fill out every tab. This includes the about us tab, contact, website, and photos.
Organize your Circles and start adding people to those Circles.
Organizing your Circles
The function of Circles is simple: you put people into one or more buckets (Circles). Then when you post on your wall (Stream) you select which circles can see that information. When you are reading your stream, you can quickly select which Circle of people from which you'd like to glean information.
Examples of Google+ circles include Mavens, Smart Marketing People, Best Friends, Industry Leaders, Random Peeps etc.
You should target about 9 to 14 circles. Remember people can be in multiple Circles. My Mavens are also in my Smart Marketing People.
Finding the right people to follow
Google+ makes this simple by providing a search box that searches by keyword. Type your own keywords and you will see a list of people that are talking about the same things you do. Start adding them to your Circles by hovering over their picture.
What to post
As with every social network you should keep self-promotion to a minimum. Your posts should be a mix of 90 percent content that is going to add value to your network and 10 percent about you or your business.
J.D. Gershbein, CEO of OWLISH COMMUNICATIONS, is a specialist in the Art and Science of LinkedIn. He is a trusted asset to top executives, managers, entrepreneurs, professional service providers, salespeople, and those involved in the search for their next great opportunity. J.D. offers unrivaled strategic direction to individuals and firms -- ranging from small to medium-sized businesses (SMB's) to Fortune 500 companies -- in using LinkedIn to build brand and generate revenue. Dubbed "The Oracle of LinkedIn" and "The LinkedIn Black Belt," J.D. is considered one of the top LinkedIn strategists in the world and a pioneer in the design and delivery of LinkedIn educational programs. A highly sought-after international speaker, J.D. draws upon his background in marketing communications, industrial psychology, neuroscience, improvisational comedy and broadcast media to inspire opportunity-oriented professionals in all walks of business. J.D. is also an Adjunct Professor at the Illinois Institute of Technology's Stuart Graduate School of Business where he teaches the school's first-ever course in social media. His first book, a treatise on social neuromarketing and LinkedIn communication strategies will be available in 2012.
Jabez LeBret is the author of the Amazon No. 1 best selling law office marketing book How to Turn Clicks Into Clients. As a partner at Get Noticed Get Found, a legal marketing agency, over the last nine years he has delivered over 800 keynote addresses in six countries. His main area of expertise is managing Gen Y in the workplace, advanced Facebook strategies, LinkedIn strategies, Google+, SEO, local directory optimization, and online marketing.