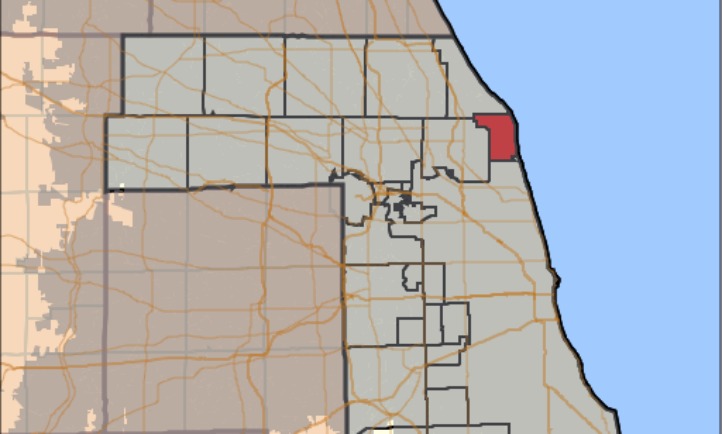 Every once in awhile, I pass by the Evanston Township office at the corner of Main Street and Dodge Avenue. I'm sure there's something going on in there, but the blinds are always closed, so I can't tell what.

The people of Evanston don't seem to think there's anything worthwhile happening in the township office. Since the city and the township share the same borders, they're talking about eliminating the redundant government. According to a report on TribLocal, dissolving Evanston Township could save taxpayers $85,000.
"It seems the trend is heading toward a desire to eliminate the township, largely because the opportunity to have cost savings," said 4th Ward Alderman Don Wilson. "To the extent these things can be obtained in the current year, that is going to be helpful if there is going to be an argument to maintain the existence of the township."
Examples of potential savings include shifting township payroll processing, accounting services and information technology needs to the city.

On its own website, Evanston Township admits it doesn't have much left to do:
Once Evanston became incorporated as a village and then a city, many of the township's responsibilities were eliminated. Today, the city has absorbed most of the township's functions. The township has two elected officials who serve part-time.

The township has a supervisor and an assessor. The Evanston City Council doubles as a township board of trustees.

Under Illinois law, a township can't simply dissolve itself. Every other township in the county has to hold a referendum to vote it out of existence. In Cook County, that means 30 townships have to agree Evanston has outlived its usefulness.

But Senate President John Cullerton has introduced a bill to simplify that process by giving townships to right to pull the plug on themselves. Illinois has more governmental bodies than any other state, so it's time to "re-examine the need for so many units of local government that result in higher taxes and less efficiency."

The Better Government Association agrees that it's time for Illinois to start shedding townships:
The services a township may provide range from senior and public health services, to prohibiting animals from running at large, to providing fire protection. They can also purchase land and maintain roads in unincorporated areas.

As a result, townships levy taxes on their residents to pay for such services — services that critics say could often be efficiently absorbed into the county operations, which would likely make delivery more practical and less costly to taxpayers.

Redundancies don't necessarily end there.

There's already a county assessor, so why have separate township assessors or assistant assessors?

Roads get plowed and maintained by overlapping municipalities or the state, so why do the township road crews do it too?

And general aid and assistance to the poor is handled by a plethora of government-supported human services agencies, so what exclusive support role do townships perform?

At a time when the state is billions of dollars in debt, we can no longer afford to support over 5,000 governments. May Evanston be the first of many townships to disappear.
Buy this book! Ward Room blogger Edward McClelland's book, Young Mr. Obama: Chicago and the Making of a Black President , is available Amazon. Young Mr. Obama includes reporting on President Obama's earliest days in the Windy City, covering how a presumptuous young man transformed himself into presidential material. Buy it now!