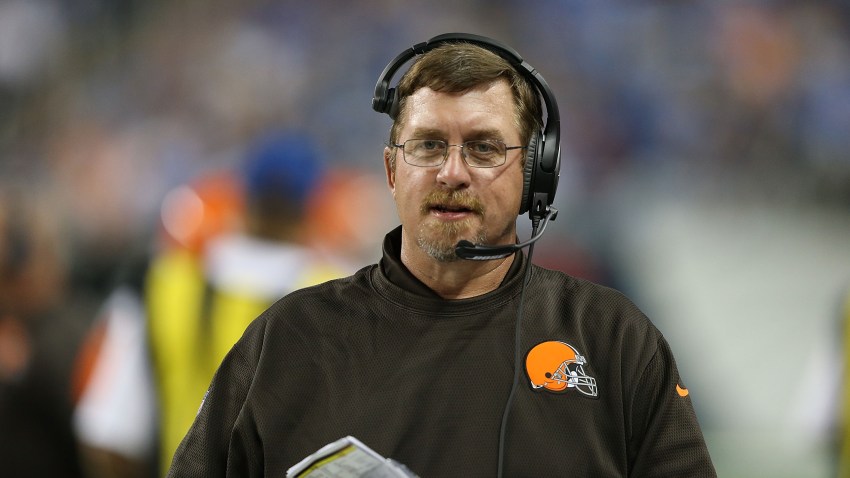 The Chicago Bears interviewed plenty of candidates, but none brought the experience and the ability to resurrect a team that new head coach John Fox brought to the table.
Now, with Fox in the fold and the team preparing to move forward under a completely new regime, the real work of rebuilding the Bears begins. Fox is known as a defensive guru, and he has shown both with the Carolina Panthers and Denver Broncos that he can take a team from the depths of the league rankings into the upper crust of defensive performance, and he can do it in a short amount of time.
In order to replicate that feat in Chicago, Fox is going to need to surround himself with some really smart minds. There have already been plenty of coaches that have been linked to Fox as rumors about the Bears' interest in the coach swirled, and some of them would make a lot of sense for the team to consider.
First and foremost on that list are the offensive minds that Fox will bring in to try to turn around the team's fortunes on that side of the ball. One name that's come up a lot is former Cleveland Browns offensive coordinator Kyle Shanahan. The son of Mike Shanahan, Kyle also was an offensive coordinator for the Houston Texans, and while he has a history of spats with players and fought with Browns ownership about the decision to start Johnny Manziel late in the 2014 season, he is a coach that would certainly be able to work with the talent that the Bears have.
Another name to keep an eye on is Broncos offensive coordinator Adam Gase. He was considered one of the main candidates for the San Francisco 49'ers head coaching vacancy before the team promoted Jim Tomsula, and even though he is a candidate for the Broncos' position, it appears that Baltimore Ravens offensive coordinator Gary Kubiak has the inside track for the job. If Gase doesn't get that job, a reunion with Fox in Chicago wouldn't be out of the question.
On the defensive side of the ball, there are a few candidates who could help implement Fox's vision. Dennis Allen is a name that has been bandied about quite a bit, as he served as defensive coordinator in Denver with Fox, and after a stint of two seasons as Oakland Raiders head coach, he could reunite with his former boss.
Another name to keep an eye on is Mike Smith. The former Atlanta Falcons head coach, who was fired on the same day as Marc Trestman, hasn't exactly been inundated with offers for coaching vacancies, and he could look at rebuilding the Bears' defense as a task that could earn him another shot at a head coaching job.