The sister of a Burbank bride found stabbed to death in her apartment over the weekend said her new brother-in-law called a relative on the day the body was found to report he'd left his new wife bleeding after a "bad fight."
Estrella Carrera's body was found Sunday, two days after a hastily-planned City Hall wedding. Her new husband, 30-year-old Arnoldo Jimenez, disappeared, but not before reportedly placing a call to his sister.
"She said that he was crying and he was really nervous," explained Jazmin Carrera, the bride's sister, of the phone call. "He said they had a really bad fight and he had left her bleeding."
Police said they're aware of the reported phone call and are looking into it. A warrant was issued Tuesday for Jiminez's arrest.
Newlywed Found Stabbed to Death in Bathtub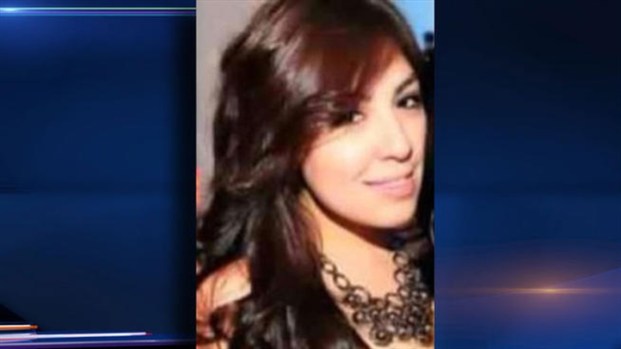 Authorities are pleading with Jimenez to turn himself in "for the sake of his family and especially his children,'' said Burbank police Capt. Joseph Ford. "I am sure they are very concerned for his well-being."
Most of the bride's family disapproved of her relationship with Jimenez, who is the father of one of Carrera's children, a 2-year-old boy. Jimenez had hit and bruised her sister in the past, Jazmin Carrera told the Associated Press.
Ford said Jimenez was previously arrested for domestic violence in another city in a case that did not involve Carrera. Police don't know what Jimenez does for a living, although he was last known to be driving a black 2006 Maserati, an expensive car.

"We do not believe Jimenez is a danger to others, but we certainly do not know his mind frame at the present time," Ford told the AP.
Since the killing likely took place mere hours after the couple went to Carrera's Burbank apartment, the suspect had a day to flee the metropolitan area or even the state, Ford said.

"It was a very brutal killing," Ford said. "We do our jobs every day, of course. But something like this really motivates you to work even harder."
A wake for Carrera has been scheduled for Friday from 3 p.m. to 9 p.m. at Foran Funeral Home, at 7300 W. Archer Avenue, in Summit. A funeral mass will be held Saturday at St. Rita Church, at 6243 S. Fairfield Avenue, in Chicago.
Photo: Jiminez's car

Surveillance photo: Carrera in her wedding dress