I have all kinds of sports bras, tights and tanks spilling out my drawers...and unfortunately, my laundry basket. But, the love is REAL -- for my reliable gear, that is.
Stacking miles in the proper running gear is essential and can make all the difference during a difficult run.
Here are a few pieces that I've worn on repeat over the past five weeks.
1. Nike Dry - Women's Running Tank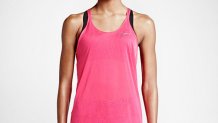 I'm a fan of how breathable and light this tank feels. It's like I'm running tankless and on extremely hot days, this is the goal.
2. Nike 3" Rival Woven - Women's Running Shorts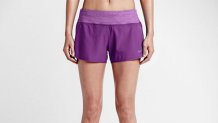 These are my favorite for hot long runs and the pockets are a must. I always need to stash my key, headphones and cards inside them. The hem lines keep my legs cool and no sweat buildup -- thanks to the magic of Dri-FIT.
3. Nike Dri-Fit Cool Breeze - Women's Running Top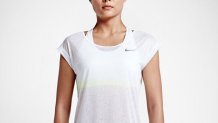 This top is comfy and lightweight, as well. Plus, you can see me after the sunsets. Reflective power!
4. Nike Power Speed - Women's Running Capris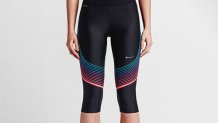 5. Nike Free RN Flyknit - Women's Running Shoe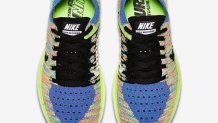 I'm a huge fan of Flyknit technology in general, but these are on another level. Imagine a cloud hugging your foot as it hits the pavement. Shoe heaven!
6. Nike Pro Classic Padded - Women's Medium Support Sports Bra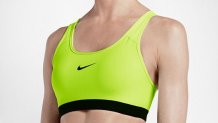 7. Nike Elite Lightweight No-Show Tab Running Socks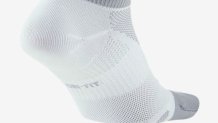 Two words. No blisters!