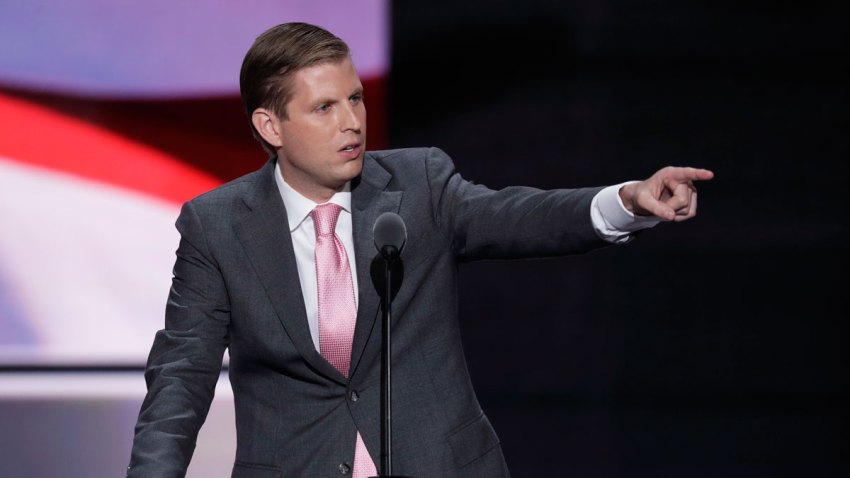 Eric Trump, son of Republican presidential candidate and oft-scrutinized business mogul Donald Trump, said in an interview Monday morning that Indiana Gov. Mike Pence, who is Trump's running mate, is from Illinois.
Pence is from Indiana.
"His track record in his home state in Illinois," Trump said on Fox News' America's Newsroom, seeming to stumble over the words. "His home state, is exactly why we picked him and why my father picked him."
Trump then continued to tout Pence's performance as governor.
News anchor Bill Hemmer, after letting Trump finish, addressed the gaffe.
"I'm assuming you meant Indiana, not Illinois, correct?" Hemmer asked.
"I did mean Indiana, I'm sorry for the slip of the tongue," Trump conceded.
"That's alright," Hemmer said before asking if Trump wished his father would refrain from tweeting a 3 a.m.
A tweet on the verified "America's Newsroom" page includes a quote from Trump excluding the Illinois faux pas.