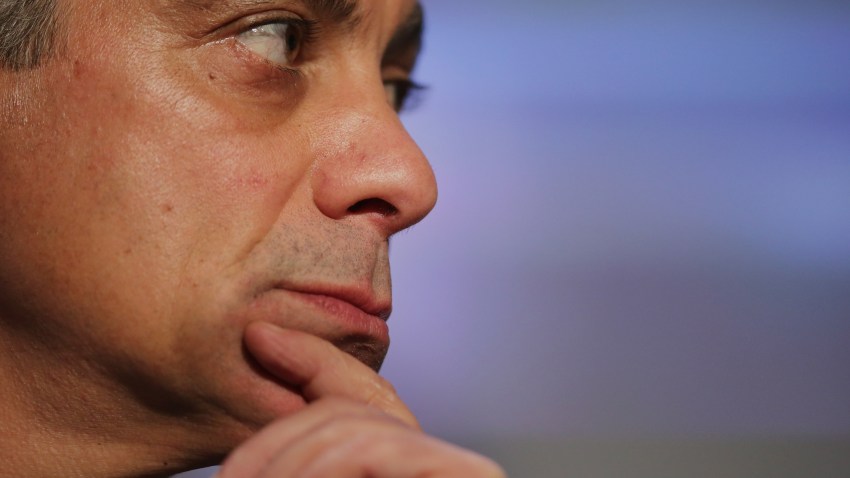 Looks like Chicago Mayor Rahm Emanuel isn't hoping to just "Fly the W" for the Cubs, he's hoping to claim his own victory too.
Emanuel made a bet with San Francisco Mayor Ed Lee hours before the Cubs' series against the Giants began Friday.
"The Cubs are the best team in baseball, and I fully expect Chicago to Fly the W. In the unlikely event that things don't go our way, I am prepared to send a variety of Chicago delicacies to San Francisco," Emanuel said in a statement. "I'll also throw in a container of Chicago-made hair butter to help Mayor Lee grow his trademark mustache into a Jake Arrieta-like beard."
The bet involves numerous Chicago products, including a bottle of single barrel bourbon from KOVAL Distillery, a growler of Bad Intentions beer from Vice District Brewing, a bottle of Somrus Indian Cream liqueur, ribs from Robinson's No. 1 Ribs, baked goods from Misericordia Hearts & Flour Bakery, a cheesecake from Eli's Cheesecake, a caramel cake from Angelica's Bakery, 108 ounces of Prime Steaks from Harry Caray's Italian Steakhouse, an assortment of soulful side dishes from MacArthur's Restaurant and a container of Iris Botanicals Rejuvenating Hair Butter.
Emanuel also plans to make a contribution to a charity of Lee's choice, "should the wager somehow not end in Chicago's favor."
Lee is wagering Anchor Distilling's Old Potrero, a local pot-distilled whiskey from a mash of 100 percent rye malt from the Potrero Hill neighborhood in San Francisco and whiskey from Seven Stills, a San Francisco distillery that makes each of their seven different whiskeys from a different hill in San Francisco and each of the bottles are all designed by local street artists. He will also make a contribution to the Becoming A Man program if the Giants lose.