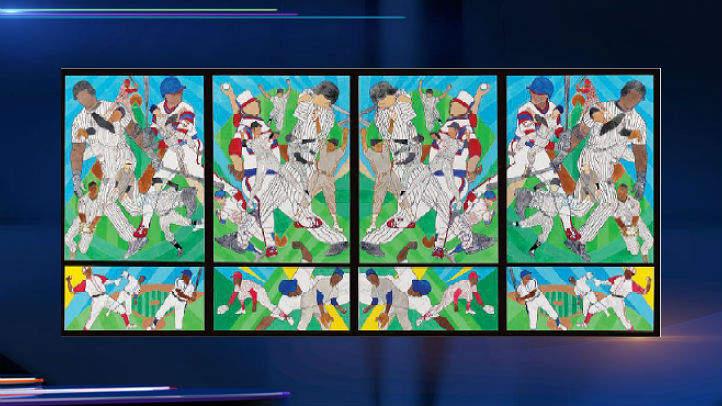 Mayor Rahm Emanuel and CTA President Forrest Claypool want to cap the $425 million Red Line South Reconstruction project with some local beauty.

Original works of art created by Chicago artists will be installed at the eight rail stations between Cermak-Chinatown and 87th Street stations on the CTA's Red Line, Emanuel and Claypool announced Monday.

Conceptual renderings were unveiled of three pieces, including a White Sox homage at Sox-35th Street and a scene of broken ice at 69th Street.
Emanuel's office said the artwork marks the final component of what was dubbed the largest construction project in the transit authority's history.

Several Red Line stations were closed for five months to correct "slow zones" and reduce commute times by 20 minutes.

The CTA already boasts more than 50 pieces of art at 41 stations throughout the transit system. The latest batch of art eventually will include 21 new pieces.

Below are renderings from 69th Street and Garfield.