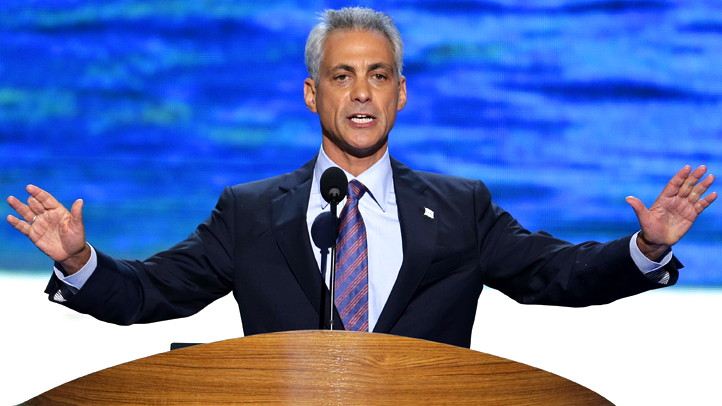 After a year-and-half in office, a summer that saw murders increase to levels not seen for a decade, and a fall that brought the first teachers' strike in 25 years, Mayor Rahm Emanuel's honeymoon is over. That's the only conclusion to draw from a Crain's/Ipsos Illinois Poll, which found that 37 percent of Chicagoans approve of the mayor's job performance, compared to 36 percent who disapprove.
In May, before the violent summer and the strike, Emanuel had a 52 percent approval rating in a Chicago Tribune/WGN poll.

Emanuel's rating on handling the city's crime problem is even lower: only 15 percent approve, while 34 percent disapprove. He does much better on schools, with a 47 percent approval rating. But in no category did Emanuel reach a 50 percent approval rating. On economic development, he earned an abysmal 32 percent.

Wrote Greg Hinz of Crain's:
Mr. Emanuel's performance on taxes was rated even worse, with 16 percent of Illinois adults and 12 percent of Chicago residents giving the mayor a thumbs up.

The latter figure may explain why Mr. Emanuel has promised no increases in taxes or fees in the new budget he's set to unveil next Wednesday.

Emanuel's approval rating is actually consistent with his predecessor's. In a 2010 survey, taken after the awfulness of the parking meter deal became apparent, Mayor Richard M. Daley earned a 37 percent approval rating, with half of voters saying they did not want him re-elected. That dissatisfaction may have created the opening that allowed Emanuel to become mayor, but so far, Emanuel has done nothing to cure Chicago's dissatisfaction with its leadership, or the course the city is taking. He has two years, four-and-a-half months left to turn it around.