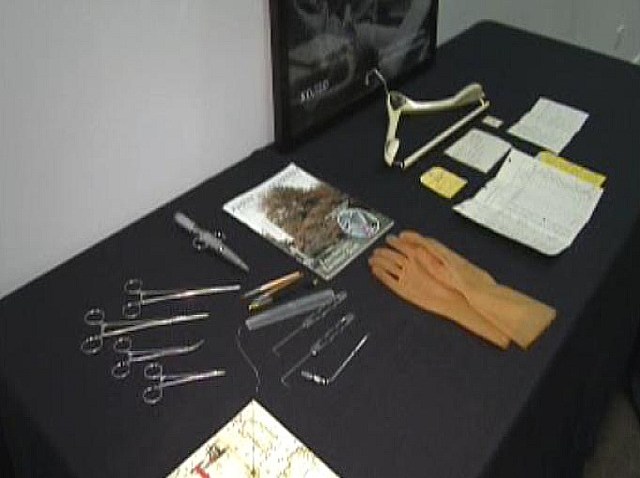 The public will no longer be able to buy tools that were used to embalm Elvis.

The Leslie Hindman Auctioneers have announced that the tools that were used to embalm his body will be given back to the Memphis Funeral Home, following a dispute between the home and a retired embalmer.

"Due to questions of ownership, the retired embalmer and his son have decided to turn over the property to the Memphis Funeral Home and its parent company, Service Corporation International, with the intention of donation," Hindman said in an e-mail statement.

The items ranging from rubber, gloves, forceps, and tools used to prepare the body were expected to bring in about $8,000.

While the public may not get the chance to own tools that had once touched the King of Rock n Roll, they can steal bid for rare books and maps at the auction on Aug. 12.

The same auction house last year put up other items once belonging to Elvis, including a monogrammed shirt, wedding photos, sweaty concert scarves and human hair.

The belongings fetched thousands. The photos brought in $4,000, the Presley sweaty scarf $1,900, the hair $15,000 and the top-priced item for the day -- an "EP" monogrammed shirt -- went for for $52,000.