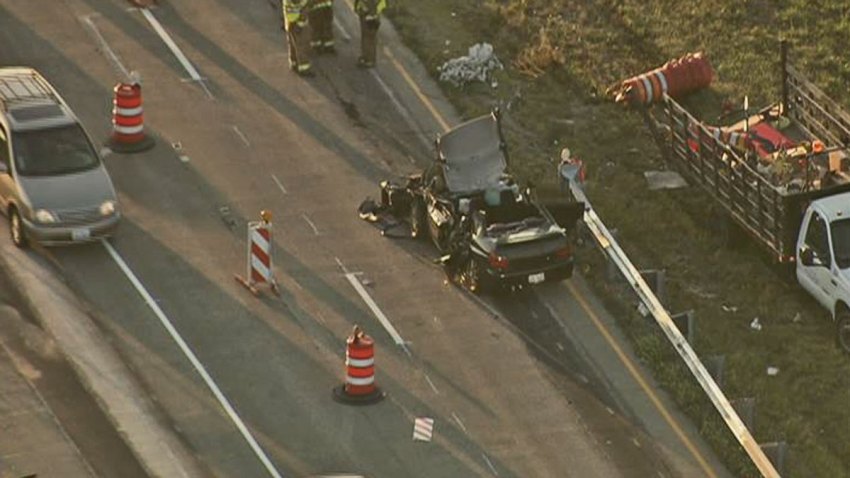 First responders had to almost completely remove the roof of a car after a crash on the Elgin-O'Hare Expressway during Thursday's morning commute left a person trapped inside.

The crash happened about 4 a.m. in the westbound lanes on the expressway at Irving Park Road when the vehicle struck a private contract vehicle in a construction zone, Illinois State Police spokeswoman Monique Bond told NBC Chicago.

A construction worker was transported to a hospital with non life-threatening injuries, but Bond said a female in the car was seriously injured. The driver of the car, a man, got out and ran away, Bond said.

He had not been located by late Thursday morning.

The crash blocked the left lane of traffic for several hours, with traffic slowly getting by using just the right lane.