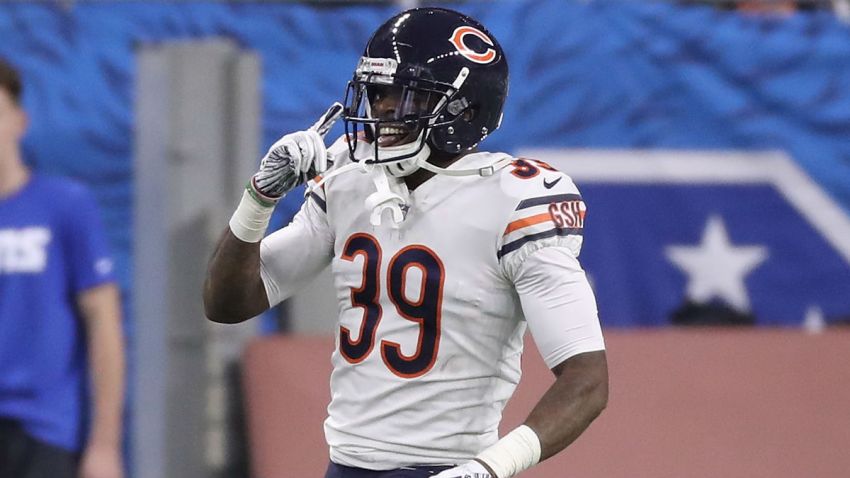 For the third week in a row, a Chicago Bears player has been recognized as an "NFC Player of the Week" by the NFL, as Eddie Jackson won top honors among defenders.
Jackson, whose pick-six gave the Bears a Thanksgiving win over the Detroit Lions, was picked as the NFC Defensive Player of the Week for his performance.
The award is the third straight for a Bears player, as quarterback Mitchell Trubisky was named the Offensive Player of the Week in Week 10 after a 355 yard passing performance against the Lions. In Week 11, it was special teams that was in the spotlight, as kicker Cody Parkey won the award for a bounce back game against the Minnesota Vikings.
So far in his NFL career, Jackson has been a turnover machine, with five defensive touchdowns to his credit in one and a half seasons. In fact, Jackson has the most defensive touchdowns of any player since the 2015 season, and he didn't even play in the 2015 or 2016 campaign.
The Bears will go for four "Player of the Week" awards in a row this weekend when they take on the New York Giants at the Meadowlands. The Bears, who currently sit at 8-3, will be going for their sixth consecutive win in the game.