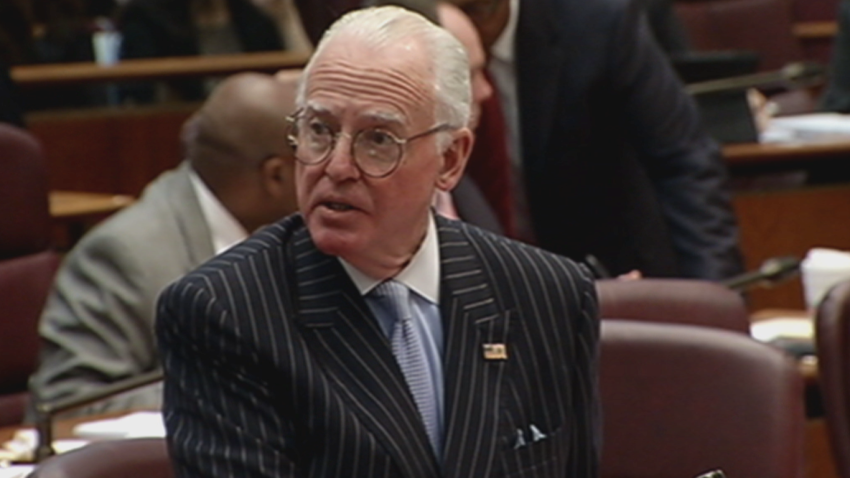 Over the course of his nearly half-century in public office, Chicago Ald. Ed Burke, who was charged Thursday with attempted extortion, has shown to be a master fundraiser. At his current control is more than $12 million gathered in contributions to three political committees.
Even after federal authorities raided his City Hall Finance Committee office as well as the 14th Ward office on Nov. 29, some political supporters were still sending in cash.
The largest of the political committees Burke controls is Friends of Ed Burke, which state campaign records show currently has a base of over $9.5 million. The alderman has nearly $2.2 million in cash plus almost $7.4 million in investments in the committee which bears his name.
As committeeman, Burke can count another $574,589 in his 14th Ward Regular Democratic Ward Organization.
The third committee is named after 19th century architect and city planner Daniel Burnham. The Burnham Committee, according to state records, was created on July 15, 2002, "to support the women and men who share Burnham's dream of a 'people's city.'"
The committee's officers were listed as Ed Burke and Peter Andrews, a longtime Burke associate who was visited by FBI agents on the same day they raided the Committee on Finance and the 14th Ward office, seizing documents and Burke's mobile devices. State records show that The Burnham Committee has nearly $2 million in cash as of the last reporting period ending on Sept. 30.
Even after two federal raids on the Committee on Finance — Nov. 29 and Dec. 13 — Burke's friends continued to reward him with political donations. Since November, state records show Burke has reported $29,500 in campaign contributions to his personal Friends of Ed Burke account, and another $4,500 to the 14th Ward organization.