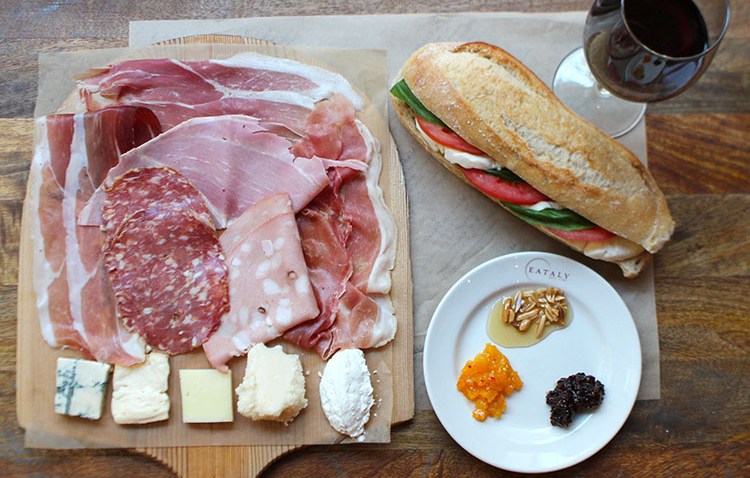 You can now get Eataly's fresh Italian fare delivered straight to your home or office.
The popular eatery has teamed up with premium food delivery service Caviar to give Chicagoans the option to order the counter goods straight to their door if they can't stop in the 65,000-square-foot River North storefront.
"Choose from a selection of panini, focaccia, pastry, salumi and formaggi, chips, and sodas, and order on your smartphone or computer.," the company announced on their website.
The service will also include group-sized offerings such as platters of panini, focaccia, vegetables, and salumi and formaggi.
Delivery can take anywhere from 50 to 70 minutes.
Those who try the new service before Wednesday will receive a voucher for a complimentary glass of wine during their next visit.
For more information and to see the full delivery menu, visit their website here.