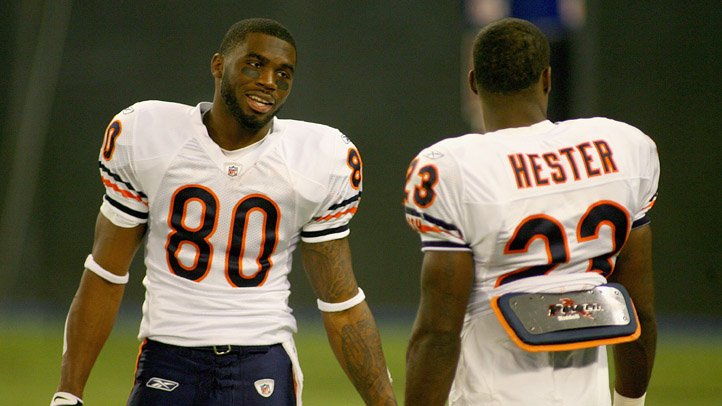 Though we're months away from when Bears coaches will have to decide who will start the Bears' first regular season game on Sept. 8, competition will start the second the Bears go into mini-camp. With several new players brought in by the draft and free agency, there are several good battles to watch for.

Quarterback: Instead of creating competition at this spot, the Bears gave Jay Cutler security. Bringing in Jason Campbell and extending Josh McCown means that Cutler will not have to play in fear that without him, the team can't win. Last season, Cutler's broken thumb torpedoed the team because Caleb Hanie didn't have the skills to be a starting quarterback. Campbell has been a successful starter, so Cutler can play without the pressure of having the whole season on his shoulders.

Wide receiver: This is the position where the Bears have overhauled the roster the most. Brandon Marshall, Devin Thomas, Eric Weems were hired through free agency and trades. The Bears used their second and fifth round draft pick to bring in Alshon Jeffery. Johnny Knox is currently unavailable because of injury and Roy Williams has not been signed. Earl Bennett and Devin Hester will be back, so expect Mike Tice to come up with packages to utilize the Bears' suddenly rich receiving corps.

Linebacker: No one will unseat Brian Urlacher or Lance Briggs without either of those men sustaining an injury. However, at the third linebacker position, Geno Hayes and Nick Roach will compete for the starting spot. Hayes had seven sacks and 257 tackles in four seasons in Tampa Bay before signing with the Bears. Roach made strides as the Bears' leftside linebacker but could do more to match Briggs and Urlacher's output.

Defensive backfield: The Bears' cupboard at corner and safety went from bare to overflowing in the course of a few weeks. After losing Corey Graham and Zack Bowman, the Bears picked up Kelvin Hayden and Jonathan Wilhite through free agency. They also picked up Brandon Hardin, Isaiah Frey and Greg McCoy. Charles Tillman's job as starting corner is safe, but the competition will be fierce at every other position.

Offensive line: Though the Bears did not make major acquisitions on the offensive line, players coming back from injury will create competition. Last year's first-round draft pick Gabe Carimi is expected to be healthy after a knee injury, and Chris Williams will return from a wrist injury. Throw in free-agent signing Chilo Rachal, and there will be plenty to watch on the line.

Defensive line: The Bears' pass rush was an issue in 2011, as they didn't make quarterbacks quiver as often as they should have. The lack of sacks is why the Bears drafted a mobile, speedy defensive end in Shea McClellin and why they cut the often-injured Anthony Adams. Look for McClellin to fight for a spot in the rotation with Israel Idonije and Corey Wootton.

Running backs: Well, this battle won't play out on the field as much as at the negotiating table. If Matt Forte wants to play in the NFL in 2012, he's obligated to do it for the Bears, who have a franchise tag on the Pro Bowl back. There won't be competition for his starting spot because he won't be around until a contract or tender is signed. He's backed up by Michael Bush and Kahlil Bell.

The best part of competition is that it will push the Bears to perform better. When your job is on the line, you have incentive to push a little bit harder in practice. That competition is exactly what the Bears need.
Copyright FREEL - NBC Local Media