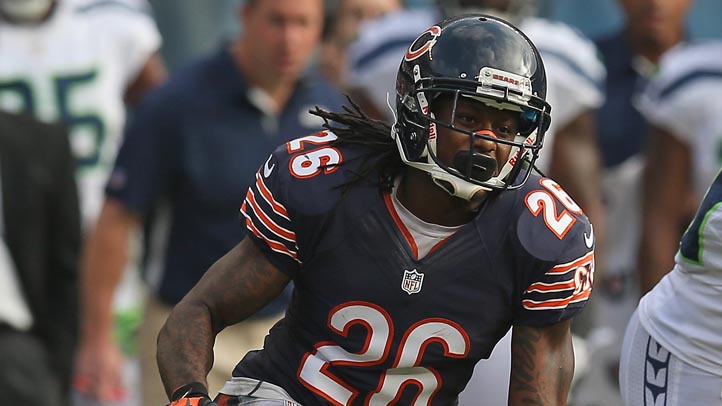 The already banged-up Bears will be even more hobbled during Sunday's game against the Vikings.

According to Friday's injury report, Tim Jennings, Brian Urlacher and Earl Bennett will all miss the game.
Urlacher had been ruled out earlier this week because of a hamstring strain and Bennett sustained a concussion during the Bears' overtime loss to Seattle.

Jennings injured his shoulder in the fourth quarter and was spotted around Halas Hall with his shoulder in a sling. He is the league leader in interceptions and has been a key part of the Bears' defensive success this season.
The good news is that the Bears' receiving corps won't be as thin as last week. Alshon Jeffery, who missed several games with a knee injury, and Devin Hester, who missed last week with a concussion, were both listed as probable. Michael Bush, Stephen Paea and Chris Spencer are all questionable, which means it's 50/50 that they will play.
The Vikings placed receiver Percy Harvin on he injured reserve this week, so he won't play again this season. No one else from Minnesota is expected to miss because of injury.
Copyright FREEL - NBC Local Media