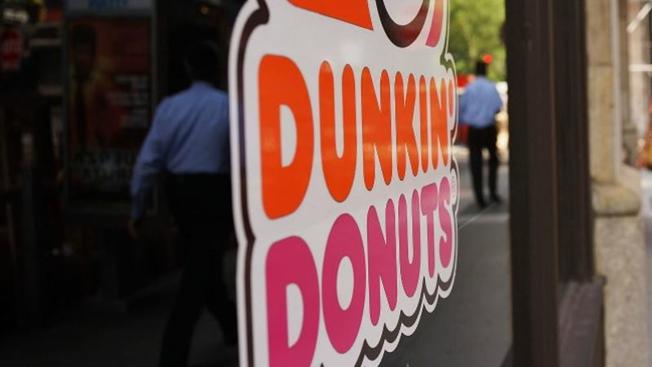 Dunkin' Donuts may be trying to take a bigger bite out of the all-day breakfast game.
The doughnut and coffee chain has started changing menus and drive-thru signs at 8,400 U.S. shops to showcase its signature coffee and "all day breakfast" options amid declining sales and increasingly tough competition, according to Crain's Chicago Business.
Dunkin' Brands Chief Executive Officer Nigel Travis reportedly said "revitalized burger players" were hurting the chain and customers now have "plenty of options from which to choose to get their morning coffee and afternoon pick-me-up," Crain's reported.
McDonald's is riding high from its biggest quarterly U.S. sales jump in nearly four years. The Oak Brook, Illinois company said in January that sales rose 5.7 percent in the last three months of 2015, boosted by its all-day breakfast menu and unseasonably warm weather.
Last month, McDonald's pushed its operation limits by adding new items to its all-day breakfast lineup, though the turnaround push for the world's largest hamburger chain is far from over. The company's U.S. customer visits fell 3 percent last year, following a 4.1 percent drop in 2014.
Still, the all-day breakfast reminder is the latest attempt Dunkin' Donuts has made to catch up with rivals.
Late last year, Dunkin' Donuts began testing delivery and on-the-go ordering in a number of states.
Seattle-based coffee chain Starbucks Corp. also offers on-the-go ordering at 7,400 company-owned U.S. stores and was testing deliveries in certain cities.