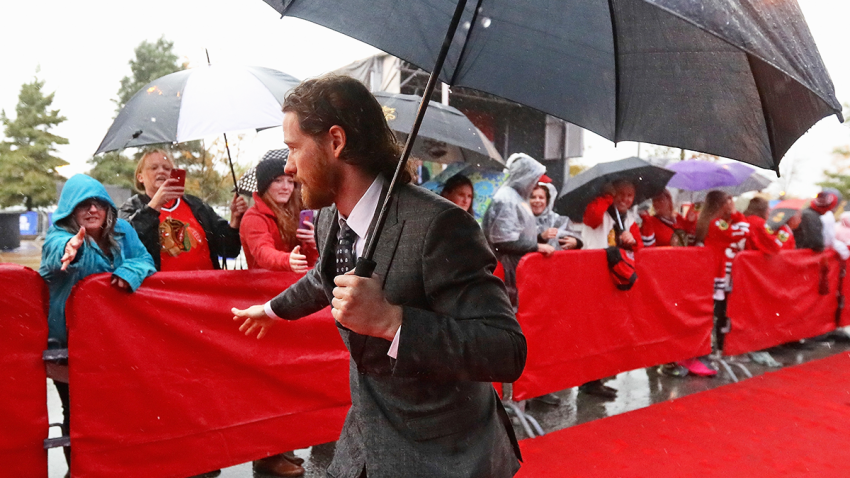 Chicago Blackhawks defenseman Duncan Keith has had an excellent career, with three Stanley Cup championships and a pair of Norris Trophies to his credit, but this week the star is hitting the next level of fame.
He's being featured on his own brand of breakfast cereal.
The cereal, called "Keith Krunch," will exclusively be available at Jewel-Osco stores in the Chicago-area, and a portion of the proceeds from each box of cereal will be donated to the defenseman's charity Keith Relief.
"We are excited to be the exclusive retailer selling 'Keith Krunch' cereal," Doug Cygan, Jewel-Osco VP of marketing and merchandising, said in a statement. "We are even more thrilled to partner with Duncan to help raise awareness around his Keith Relief charity. We feel that our two local names can really do big things together."
Keith Relief was founded in 2011 by the defenseman, and the charity's purpose is to help alleviate the financial burdens of families that have been hit hard by medical emergencies. The charity has done numerous fundraisers, including sales of Duncan Keith merchandise and an annual Keith Relief benefit concert.
Keith isn't the only Chicago athlete that has gotten on-board the cereal train in recent years. Chicago Cubs first baseman Anthony Rizzo also has his own branded cereal, called "Rizz-O's," and that breakfast treat also has a charitable angle, as it benefits Rizzo's charitable foundation.