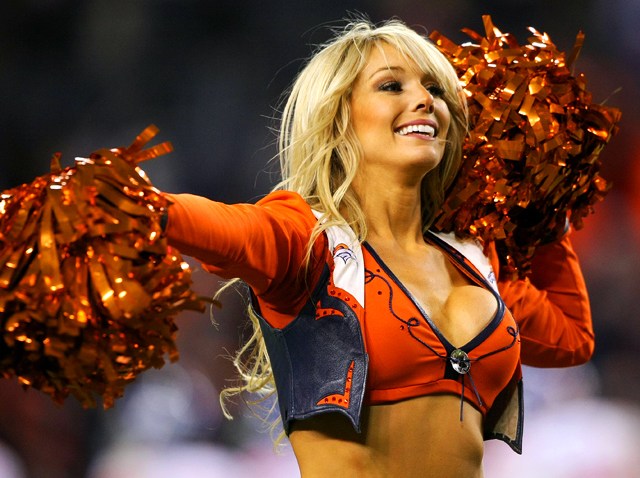 Rep. Tammy Duckworth addressed the City Club of Chicago Tuesday, laying out her economic plan and urging Sen. Mark Kirk to apologize for likening President Barack Obama to "the drug dealer in chief" last week.
"Senator Kirk has just joined the rogue's gallery for the president's fiercest, and most unhinged critics, and for that he should be ashamed," Duckworth said. "What he said is beneath the dignity of the office he now holds, and Senator Kirk should apologize immediately to the President of the United States, as well as to the people of Illinois."
During an interview with the State Journal-Register last week, Kirk claimed Obama was "acting like the drug dealer in chief" for making a $400 million cash payment to Iran that was tied to the release of American prisoners. Last week, the Obama administration claimed the $400 million payment was used as leverage to push for the release of four U.S. prisoners.
The payment was announced in January, a day after the Americans were freed and on the same weekend U.N. sanctions against Iran were lifted. The White House and State Department have denied Republicans' claims that the transaction served as a ransom payment, claiming that the timing was coincidental.
According to the State Department, the $400 million was used by Iran to purchase military weapons and equipment from the U.S. while the shah was still in control, prior to the 1979 Iranian Revolution.
During her speech, Duckworth referenced a Monday Chicago Sun-Times editorial that outlined some of Kirk's past gaffes.
"If it was just the first time, I would chalk it up to a momentary lapse of judgment," Duckworth said. "But with him, it's a pattern, both of irresponsible, offensive rhetoric, as well as of personal insults directed at this president."
Kirk's campaign responded to Duckworth's speech Tuesday, outlining the senator's opposition to the administration's plan.
"The actions of the administration, including the use of unmarked cargo planes, pallets full of clean packs of foreign cash and an agreement with Iran that they only get the cash once the hostages are released, seems more representative of nefarious deals than the conduct of the world's greatest democracy," Kirk spokesperson Kevin Artl said in a statement. "Senator Kirk believes the administration's actions, which Tammy Duckworth has supported, were reckless in the extreme and will ultimately endanger more Americans abroad and is almost certain to fund terrorism."
During her speech, Duckworth went on to challenge Kirk's record as "a social moderate, a fiscal conservative, and a national security hawk."
Duckworth faulted Kirk for inserting a "poison pill provision" into a Congressional Zika funding bill last month that blocked Planned Parenthood from "receiving funds for vital public health efforts," like family planning to prevent against the sexually transmitted spread of the disease. She also blasted Kirk for opposing equal pay for women.
"When it comes to social moderation, it seems like Mark Kirk is only there when you don't really need him, especially in an election year," Duckworth said. "But when you do need him, he's either a no-show, or ineffective."
The congresswoman challenged Kirk's stance as a fiscal conservative, noting that he voted for the wars in Afghanistan and Iraq War, as well as former President George W. Bush's "tax cuts for the wealthy" and the Medicare prescription drug benefit. Duckworth also claimed that Kirk only started crusading against the national deficit after Obama took office.
"Kirk's not a fiscal conservative," Duckworth said. "He's a fiscal phony."
Duckworth claimed Kirk is "guilty as charged when it comes to being a national security hawk," noting that he has been "quick to sound the drums of war." Duckworth referenced her own experience as a combat veteran to make the point that she has worked to exhaust "diplomatic options" before engaging with military force, noting that "war should be the last option."
"We clearly have different visions on what this state can be, and how best to get there," Duckworth said. "Ultimately, through my own experiences — as well as talking to people all across this great state who want nothing more than to feel that economic opportunity is within reach — I believe that America is at its best when we're investing in our people."
Duckworth also laid out her economic vision, which includes plans for infrastructure, manufacturing and renewable energy, as well as job training and a response to the fallout from job loss created by trade deals.
The Kirk campaign responded to Duckworth's plan Tuesday.
"Throughout her political career, Duckworth has consistently supported more government spending, higher taxes and greater debt," Artl said. "Even doubling down on her calls for tax hikes, she supports Speaker Madigan who has called for higher income taxes for every Illinois family."
"Senator Mark Kirk supports lower taxes on working families, controlling government spending and reforms that root out waste and fraud so that the programs Americans rely on the most get the funding they need," Artl added.