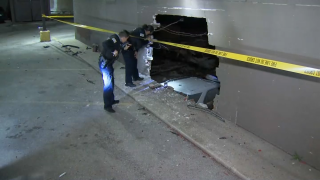 A driver sustained serious injuries Sunday after the vehicle they were driving slammed into a Brighton Park building and landed in its basement, Chicago police said.
The incident was reported before 9 p.m. at Archer and Western avenues.
The driver was taken to Mount Sinai Hospital in serious-to-critical condition, authorities said.
It remains unclear what caused the driver to crash into the building.