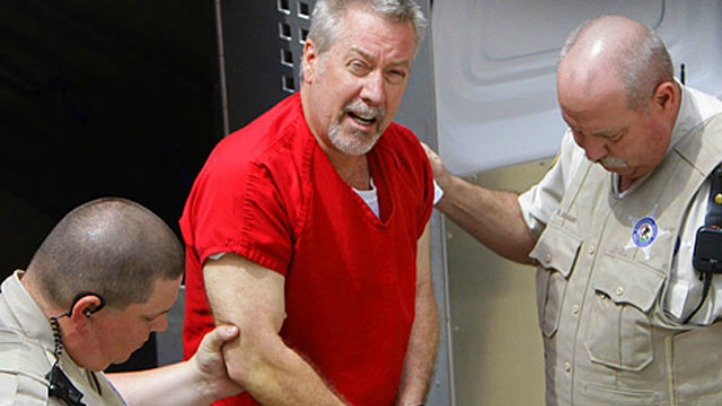 Jurors may get to hear debated hearsay testimonies in the Drew Peterson trial, but they won't see the many TV interviews nationally broadcast throughout the case so far, a judge ruled Thursday.
Will County Judge Edward Burmila said Peterson interviews come across as "cold-hearted" and like "cross-examinations," according to a report in the
Chicago Sun-Times
.
Peterson's attorney Joseph Lopez said the interviews were conducted in an "accusatory manner" and commended the judge's ruling, the Sun-Times reported.
The ruling came during a preliminary hearing held to clear up issues, including the disputed hearsay testimonies, before the July 23 trial begins.
In another ruling before next month's scheduled trial of Peterson, Burmila told attorneys that a pastor of Peterson's fourth wife, Stacy Peterson, might be allowed to testify.
But the heated controversies caused by Drew Peterson's string of sneer comments and bad jokes won't be allowed in court.