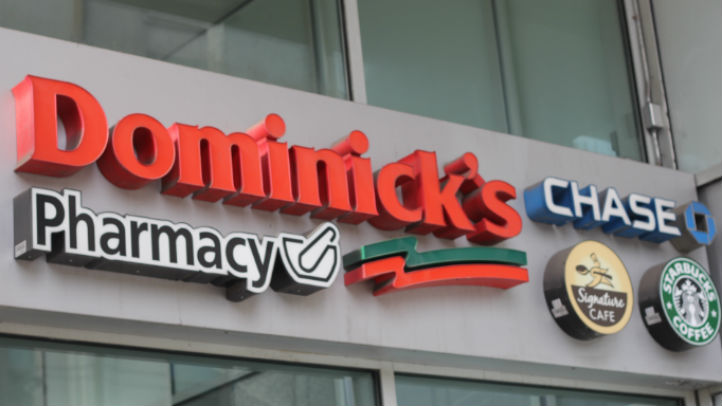 More than 6,000 Dominick's employees are reportedly facing layoffs as the grocery chain prepares to leave the Chicago area.
The new number, reported Thursday in the monthly Worker Adjustment and Retraining Notification Act, also known as the WARN report, is 500 more employees than the chain previously warned of.
The grocery chain will close any unsold stores Dec. 28 and initially said 5,633 jobs could be lost in the shuttering in Illinois.
The additional notifications affect 141 employees at an Oak Brook division office and 332 working at a Northlake warehouse, according to the Chicago Tribune.
The Chicago area holds 72 Dominick's stores and only 15 have been sold so far.
Parent company Safeway Inc. said Dominick's employed 6,600 employees in Illinois.
Safeway spokeswoman Teena Massingill told the Tribune that not all employees who received a WARN notice will actually be laid off, as several employees could be hired by new grocers.
Mariano's Fresh Market purchased 11 Dominick's stores and Jewel-Osco has agreed to buy four locations.
Whole Foods has also emerged as a potential buyer for seven Dominick's stores, but Whole Foods would not confirm the potential purchases.
Massingill told the Tribune the company is actively searching for more potential buyers for remaining unsold locations.
Mariano's officials say 10,000 jobs will be created by the new stores and that Dominick's employees will need to reapply for their jobs.
Mariano's parent company, Roundy's, Inc., hosted a Chicago job fair on Thursday to recruit employees for stores it recently acquired from Dominick's.
The company is also looking to hire new employees at current Mariano's stores.
There are 250 available positions at each of the new stores, according to the company.
Roundy's will also host fairs from 9 a.m. to 6 p.m. Friday at DoubleTree, 9599 Skokie Blvd., in Skokie and from 9 a.m. to 2 p.m. Saturday at Chicago Marriott Southwest, 1200 Burr Ridge Pkwy., in Burr Ridge.