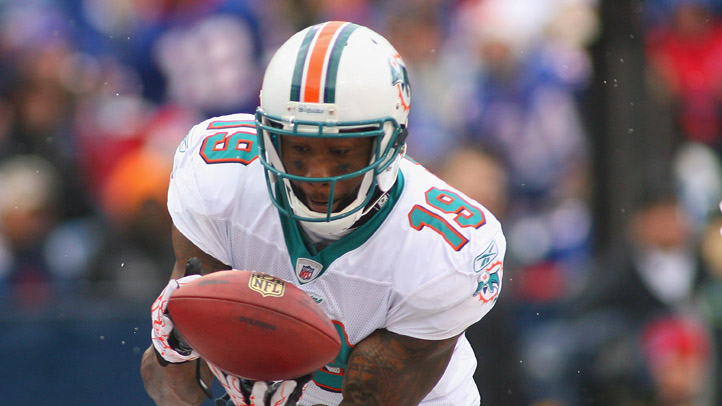 In the past few weeks, Miami Dolphins fans have not been a happy school of fish. (See, because dolphins swim in the ocean next to fish.) They had three straight losing seasons, were passed over by several free agents, didn't get their first choice as a head coach, and then traded away their best receiver to Chicago. (Thanks, Miami!) Fans were so angry they actually protested, asking that the general manager be fired.

One protester even got a call from Dolphins owner Steve Ross. The two stayed on the phone for nearly a half an hour, and one of their topics of discussion was the Brandon Marshall trade.
"[Ross] said they had been shopping [Marshall] for a couple weeks," Lawrence said. "Nobody would return their phone calls about getting him. If Chicago didn't take [Marshall] … they would have ended up cutting him very shortly after that, and got nothing."
HAHAHAHAHAHAHAHAHAHAHAHA.
Wait, that's not a joke? He actually thinks people will believe he was about to cut one of the few reasons why people bought tickets? And that we won't know he's just trying to save face after the Bears got Marshall for a steal? That's hilarious.
But delusion is something they specialize in down Miami way. Perhaps the hot weather and rain gets to them. They still think their 1972 Dolphins were the best team in NFL history, despite the weak schedule they played in their undefeated season. They thought Dan Marino and Dan Marino alone was enough to win a Super Bowl. They think teal and orange go together.
And now they think we'll believe their owner when he says Marshall was on the chopping, not trading block. Thanks for the morning laugh, Miami.
Copyright FREEL - NBC Local Media