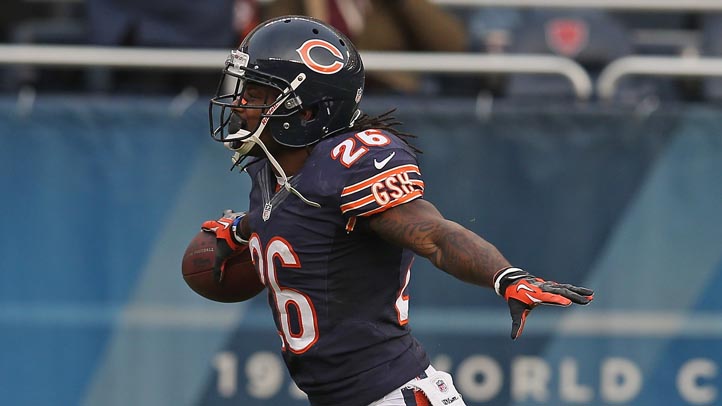 The Bears lead the league in interceptions and are second in forced fumbles. Tim Jennings leads the league in picks, while Charles Tillman is the forced fumble king. While those stats are sexy and make the defense seem impressive, what does that mean in helping the team win?

A whole bunch, it turns out. Sports Illustrated took a closer look at what the turnover differential means in a particular game. The Cleveland Browns were almost on the wrong side of history when they nearly blew a lead with a +7 differential. But teams don't need to be so overwhelming in forcing turnovers to get a decided victory.

If a team forces just one more turnover than they give up, they have a winning percentage of .669. Push that number up to +2, like when the Bears beat the Jaguars, and the winning percentage jumps to .816. Chicago forced five turnovers against the Titans and gave up one. The +4 differential ended in a win, which has happened in .951 of games.

Along with New England, Chicago leads the league in turnover differential. The Bears have taken the ball away 33 times, and given it away 20 times. It's a pace that's easier to sustain if the Bears turn the ball over fewer times. They're third in the league in giveaways. The two teams ahead of Chicago, Dallas and Philadelphia, are both in the negative in overall turnover differential. Against the Texans and 49ers, the Bears were -2 on turnovers. Not taking care of the ball made a huge difference.

In the end, turnovers are more than just something fun to cheer. They make a huge difference on the outcome of the game, and to keep winning, the Bears can't let up.
Copyright FREEL - NBC Local Media