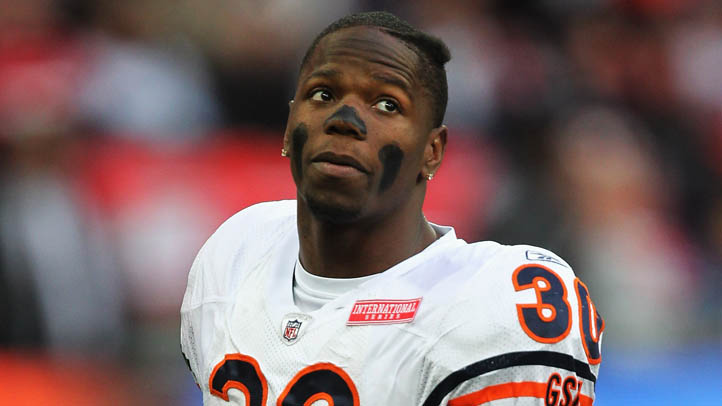 Bears nickelback D.J. Moore is ready to play.

The fourth year cornerback, normally one of the more colorful players in the Bears' locker room, has been inactive for two of the last three games with Kevin Hayden taking his place on the feild. But he's not worried about hanging out on the sidelines for Sunday's matchup against the Vikings.

"The whole situation is kind of funny to me" acknowledged Moore, who's been uncharacteristically quiet since being benched. "I never took it as another guy was better than me, I just want to go out there and do what I can do."

Moore has played nickelback for the Bears the past three seasons. He has always had a knack for the ball recording eight interceptions the past two seasons, two returned for touchdowns.

He had a stellar game October 1st against the Cowboys recording eleven tackles, 10 solo with an interception and a pass break up. But the following week in Jacksonville, Moore had less than half the amount of tackles and was benched the following week.

"It was about production" Bears defensive backs coach Jon Hoke conceded. "Takeaways, stopping the run, tackling, everything involved in playing football."

But with Kelvin Hayden replacing Tim Jennings in the starting spot, Moore gets his nickel job back Sunday against the Vikings.

"I would expect something!" Moore laughed. "I just know I'm good enough to play and I look forward to showing that when I get on the field."