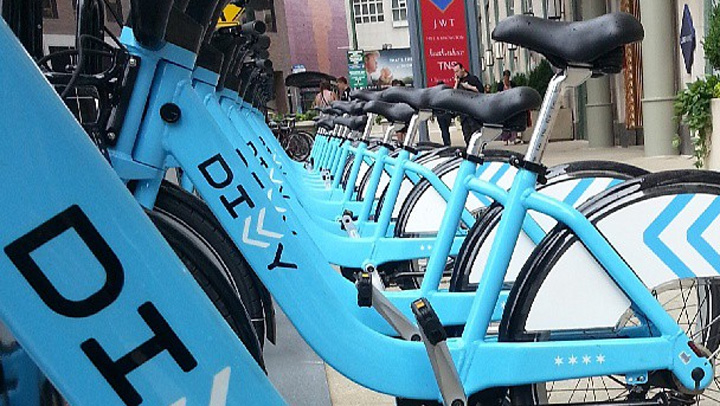 The Chicago Blackhawks have paired up with Divvy to design "Blackhawks bikes."
The five red bikes will feature numbers on the front basket, representing numbers for some of the team's most notable players—including no. 19 for Jonathan Toews, no. 10 for Patrick Sharp, no. 2 for Duncan Keith and no. 81 for Marian Hossa.
Anyone who spots a Blackhawks bike can post a photo of the bike to Twitter, Instagram, Facebook or Tumblr with the hashtag #BlackhawksBike to be entered to win a prize.
A winner will be selected every Friday through the end of October.
Prizes include an autographed replica Jonahthan Toews jersey, four tickets to a Blackhawks regular season home game, a puck signed by Patrick Sharp, an autographed replica Duncan Keith jersey or a hockey stick signed by Marian Hossa.