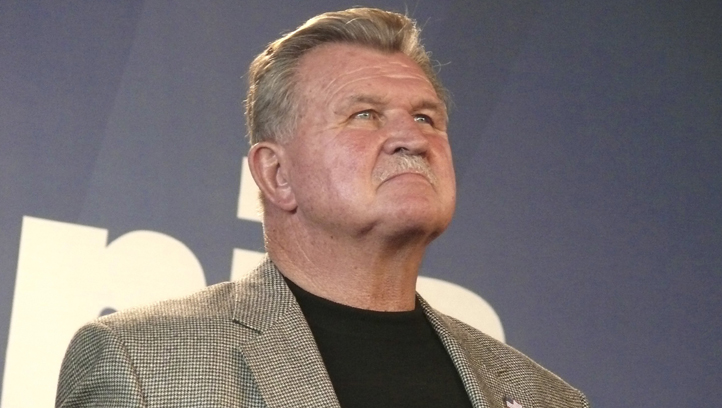 Former Chicago Bears head coach Mike Ditka has been released from the hospital, according to an ESPN report.
Ditka, who is an analyst and commentator for ESPN, will not be appearing on the network's "Sunday NFL Countdown," the report stated.
On Friday, Ditka suffered a minor stroke while playing cards. He experienced difficulty with his hands and with speaking.
Many people have shown their support for "Coach," including Illinois Senator Mark Kirk, who continues to recover from an ischemic stroke he suffered in January.
Ditka coached the Bears for 11 years, including the team's Super Bowl-winning 1985 season. He had a heart attack during the 1988 season.