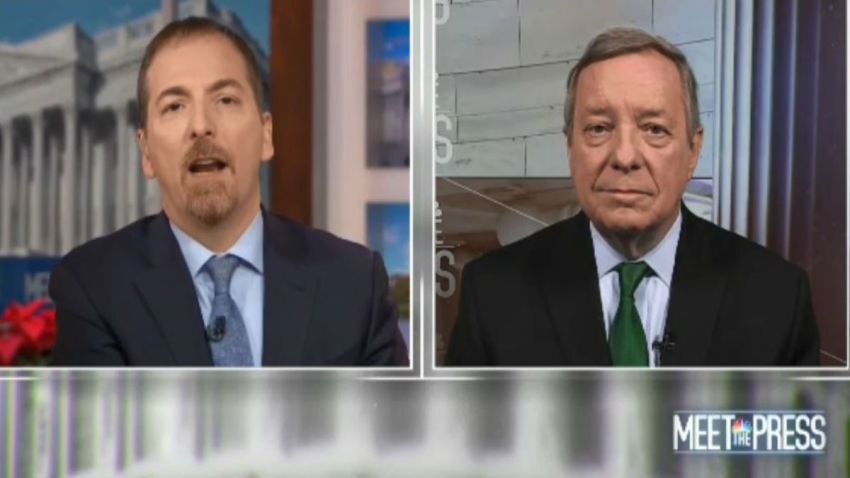 Democratic Sen. Dick Durbin of Illinois potentially admitted on NBC's 'Meet the Press' Sunday morning that he is likely to run for re-election in 2020.
Chuck Todd concluded his interview asking the senator if he's made a final decision to be on a ballot in Illinois during the November 2020 elections.
"Listen, I can tell people that I'm raising money and trying to lose some weight," Durbin responded. "That's usually the first indication that you're up for re-election."
The interview mainly focused on the current political climate with regard to the ongoing government shutdown—which is expected to remain partially shut down past Christmas after politicians were unable to coincide on an agreement on President Trump's demand for funds to build a border wall with Mexico.
"It really is in the president's hands to decide," Durbin said. "He says it's an issue of border security. I think we know better. It's an issue of his own political insecurity."
[NATL] Top News Photos: Pope Visits Japan, and More
Durbin said that he constantly questions whether or not the U.S. is able to withstand another two years of his presidency.
"We now have reached a depth of dysfunction that I've never seen before in Washington," he said.
He continued to say he has faith when he is reminded of the constitution's strength and the American people.
"I'm hoping my republican colleagues will step up and join us in a bi-partisan effort to put the government back on track."