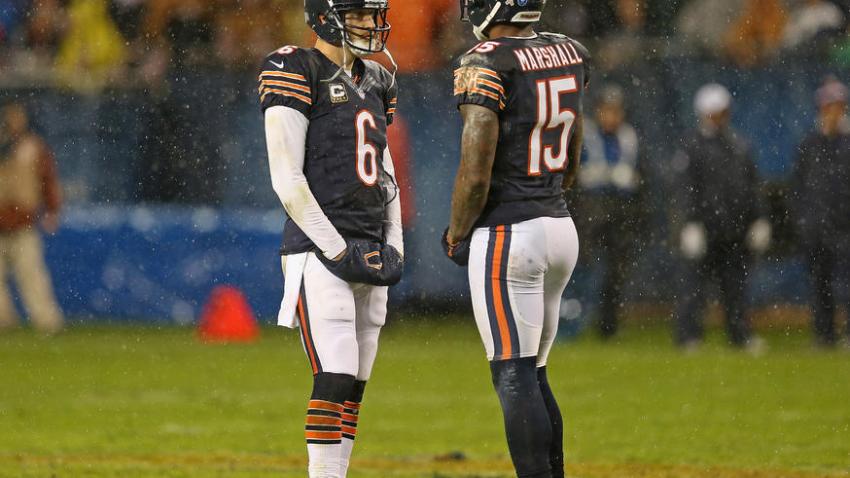 At a Thursday morning press conference, Chicago Bears GM Phil Emery declined to get into specifics about the money involved in QB Jay Cutler's new 7-year contract extension. The team's press release about the deal also failed to address the question.
Enter veteran prediction-maker (and Bears WR) Brandon Marshall, who had this to say about Cutler's decision to stay with the Bears via tweet and Instagram photo:
BOOM.. . JAY 7 for 126.. . Congrats now let's go win. #beardown http://t.co/DKGZB40o9T — Machine Marshall (@BMarshall) January 2, 2014
Here is the picture if you don't want to click on the link:
Marshall referring to "7 and 126" likely means that he was referring to Cutler's contract, and while knowing that Cutler's contract is worth $126 million is interesting, it obviously doesn't delve deeper into any of the salary cap implications that the deal has.
Even still, isn't it neat that today we saw Emery break the news of Cutler's deal before insiders like Adam Schefter could get the information, and now we are seeing a player breaking more news before those pros can get the numbers? That is an interesting subplot to what has been an eventful day at Halas Hall.