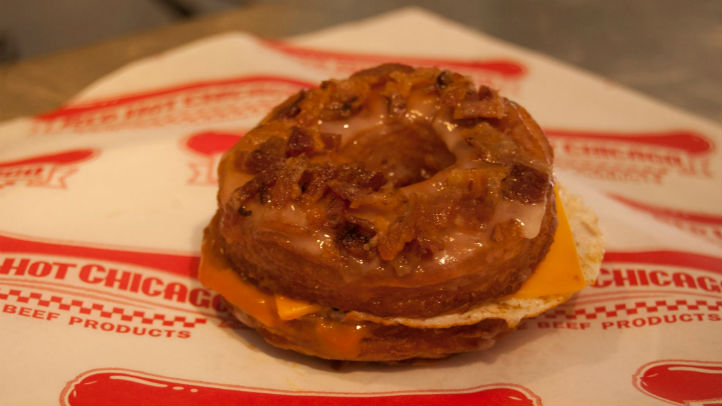 A new level of gooey goodness is heading for Chicago.
DNAInfo.com reported DePaul University's late-night delight, Devil Dawgs, has introduced two new sandwiches made with the popular cronut, or crognet, a croissant-doughnut hybrid.
One of the new concoctions known as the Demon's Delight reportedly features a steak burger sandwiched inside a maple-glazed, bacon-covered crognet from the city's La Boulangerie.
The restaurant's other burger-breakfast sandwich is filled with a fried egg, American Cheese and "Devil Sauce" inside the maple-bacon crognet.
They call it "The Wake n' Bacon."
The sandwiches will premiere at the DePaul campus location, 2147 N. Sheffield Ave., on Sept. 10 and are priced at $6.95.