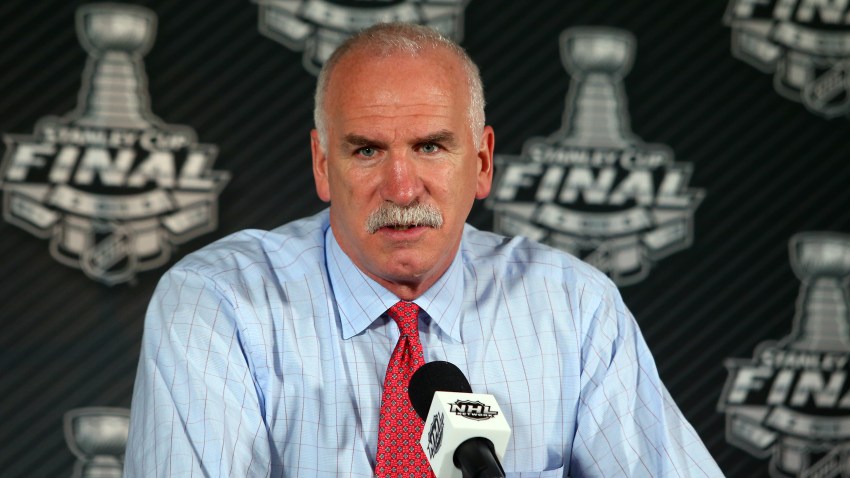 After scoring one goal against the Minnesota Wild on Tuesday night, fans would likely have assumed that Chicago Blackhawks Joel Quenneville would have gone back to the drawing board for his lines on Thursday night.
Those fans making that assumption will be disappointed.
Instead, Quenneville has opted to use the exact same lines that he's been rolling with for several games now, leaving Andrew Shaw and Ryan Garbutt on the top line and Marian Hossa on the third line with Marcus Kruger.
Here is the full lineup:
Shaw – Toews – Garbutt
Panarin – Anisimov – Kane
Dano – Kruger – Hossa
Mashinter – Kero – Teravainen
The Blackhawks have been functioning as a one-line team for weeks now, with Patrick Kane, Artem Anisimov, and Artemi Panarin handling most of the scoring for the club. In the last three games, the Blackhawks have just one 5-on-5 goal, and that tally was scored by a defenseman as Niklas Hjalmarsson tickled the twine against the Los Angeles Kings.
Thursday's game against the Ottawa Senators will at least provide the Hawks with a chance to get out of their slump, as the Senators are giving up 2.9 goals per game and are 23rd in the league in goals against this season. Unfortunately for Chicago, they are going to have to score a lot, because the Senators are also scoring 3.1 goals per game, which ranks fifth in the league.