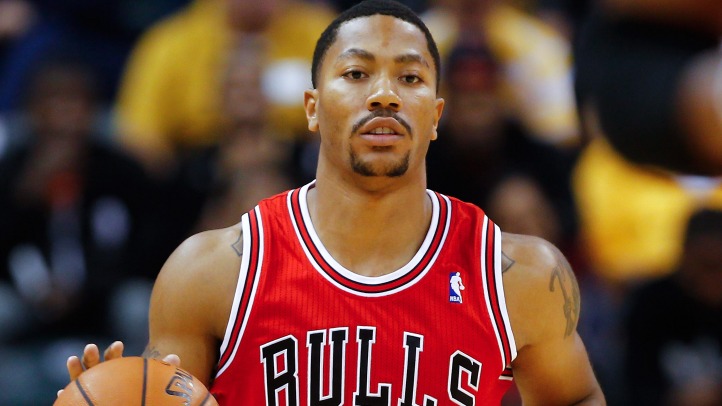 Chicago Bulls guard Derrick Rose will start Saturday night against the undefeated Indiana Pacers.
Bulls coach Tom Thibodeau wouldn't commit to any minutes restrictions for Rose, but said that he passed all the tests in order to be cleared to play.
Rose, who is averaging 14.7 points per game this season, is nursing a right hamstring injury suffered Monday against Cleveland.
The 25-year-old did not play in Chicago's 96-80 win over the Toronto Raptors on Friday night.
Rose scored 17 points in a 97-80 loss at Indiana on Nov. 6. The Pacers are the NBA's only unbeaten team.
Copyright AP - Associated Press