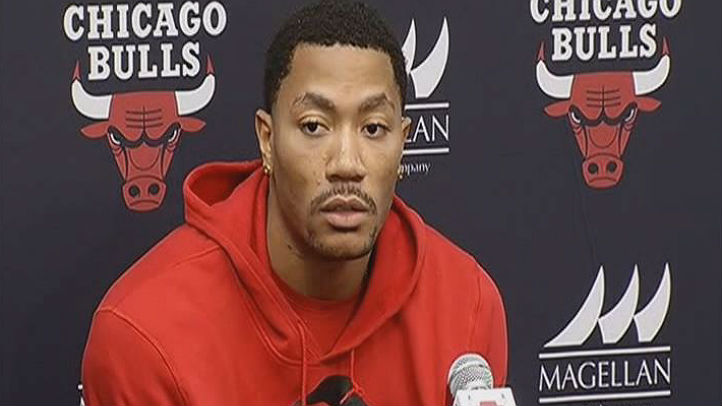 Chicago Bulls coach Tom Thibodeau says star Derrick Rose has been participating in non-contact drills in practice as he tries to work his way back from his second major knee injury.
Thibodeau also told reporters at practice Wednesday that the former MVP point guard will not play again this season, something the organization has said several times since he went down.
Rose tore the meniscus in his right knee at Portland in November and was ruled out for the remainder of the season by the Bulls. He sat out last year while recovering from surgery to repair a torn anterior cruciate ligament in his left knee.