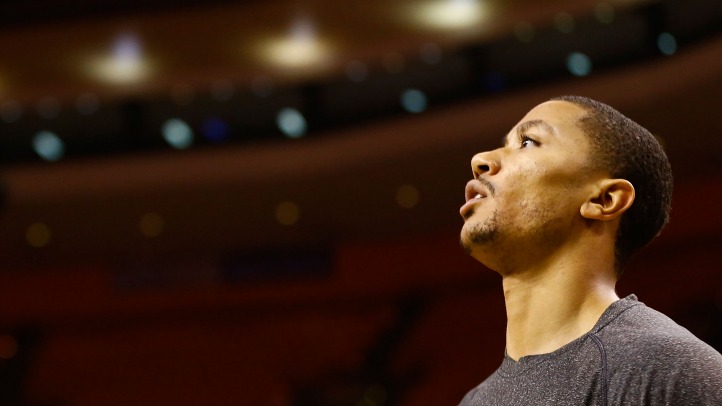 "If Jimmy doesn't get into the rookie-sophomore game something is wrong. They don't need to have it no more."
That's how Nate Robinson put it Monday night when asked about the prospect of Jimmy Butler playing in the BBVA Compass Rookie Challenge game during All-Star Weekend in Houston next month. On Wednesday, the NBA announced the rosters for the game and, surprisingly, Butler didn't make the squad.
His omission seemed strange considering how well he's been playing this season, especially in the Bulls' last five games, and one of his teammates in particular didn't appreciate the snub. That teammate happens to be one of the biggest superstars in the NBA: Derrick Rose.
"You didn't make that rookie-sophomore thing?" Rose asked Butler as television cameras caught the exchange prior to Jimmy's post-game interview after the Bulls downed the Bucks on Wednesday.
"Oh my God. That's terrible," said an incredulous Rose as Butler confirmed that he'd indeed been shut out of the game.
Rose's reaction is the same as many Bulls fans. With the way Butler's been playing this season, there's no way he should've been left off the sophomore roster.

Looking at the players chosen – at least on the sophomore side – it's hard to say who should've been omitted, but Butler id definitely deserving of a spot.
Follow "Outside Shot" on Twitter (@Outside_Shot) for more Bulls news and information.