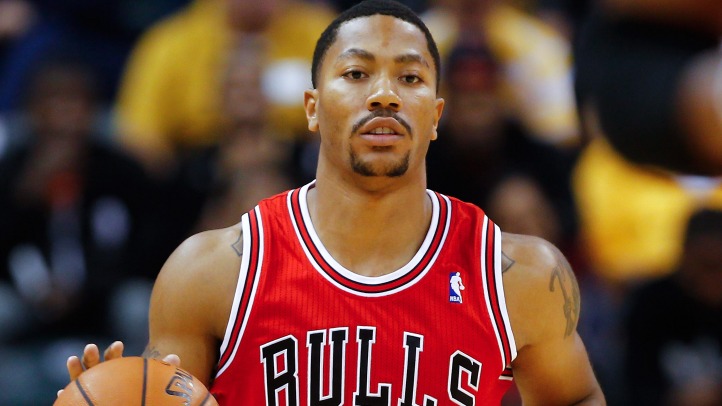 526 days, 75 weeks, 17 months, two post seasons, one regular season...Derrick Rose is back.
Rose made his return to the Bulls in their preseason opener Saturday night in Indianapolis, the same city Michael Jordan played one day eighteen years ago after faxing "I'm back."
The preseason game against the Pacers is Rose's first five on five action since tearing his ACL ligament April 28, 2012. Bulls head coach Tom Thibodeau expected Rose to play two or three six- to eight-minute segments at Banker's Life Fieldhouse.
"Welcome Back Derrick" signs adorned the sparse crowd dotted with red and black Bulls #1 jerseys. Another Bulls fans from overseas cheered on Rose with a sign that read, "I came all the way from Australia."
Rose's first shot was a drive inside the lane which he followed up at 8:51 of the 1st quarter for his first points in nearly a year and a half. Rose even picked up a personal foul taking a charge inside the Pacer's lane and came up with no difficulty.
He ended the game with 13 points, three assists and two steals.
Rose also noted he didn't want to be "flashy" because that's not his game...so no reason to be flashy on his 2nd half dunk.
The Bulls MVP in his 5th season insists his game hasn't changed. His jumper is a little longer since he's worked so much on shooting, but more than anything Rose says his confidence is sky high.