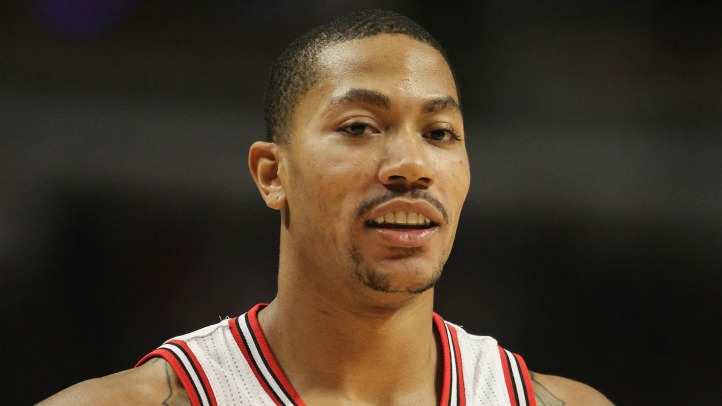 Chicago Bulls star Derrick Rose this morning started a Twitter account, and his first post is aimed at Olympians.
"I want to wish everyone @USAbasketball good luck today. Bring home the gold! Wish I could be out there with you all," tweeted Rose.
Up until now, Rose, who is coming back from a knee injury that ended his season in 2012, has kept a Facebook page but had not embraced Twitter. He let his nearly 6 million Facebook followers know about the account with a quick post on Sunday.
"What's up everyone? I've seen a lot of you ask me to start a Twitter account, so I decided to give it a try to let you all follow my journey back to the court. Make sure to check me out @drose"
It looks like a lot of people are checking @drose out, since his first tweet this morning he's already racked up thousands of followers.
Last month Rose reached out to his fans via
YouTube
. He taped a message thanking them for their support and assuring them that he's ok.